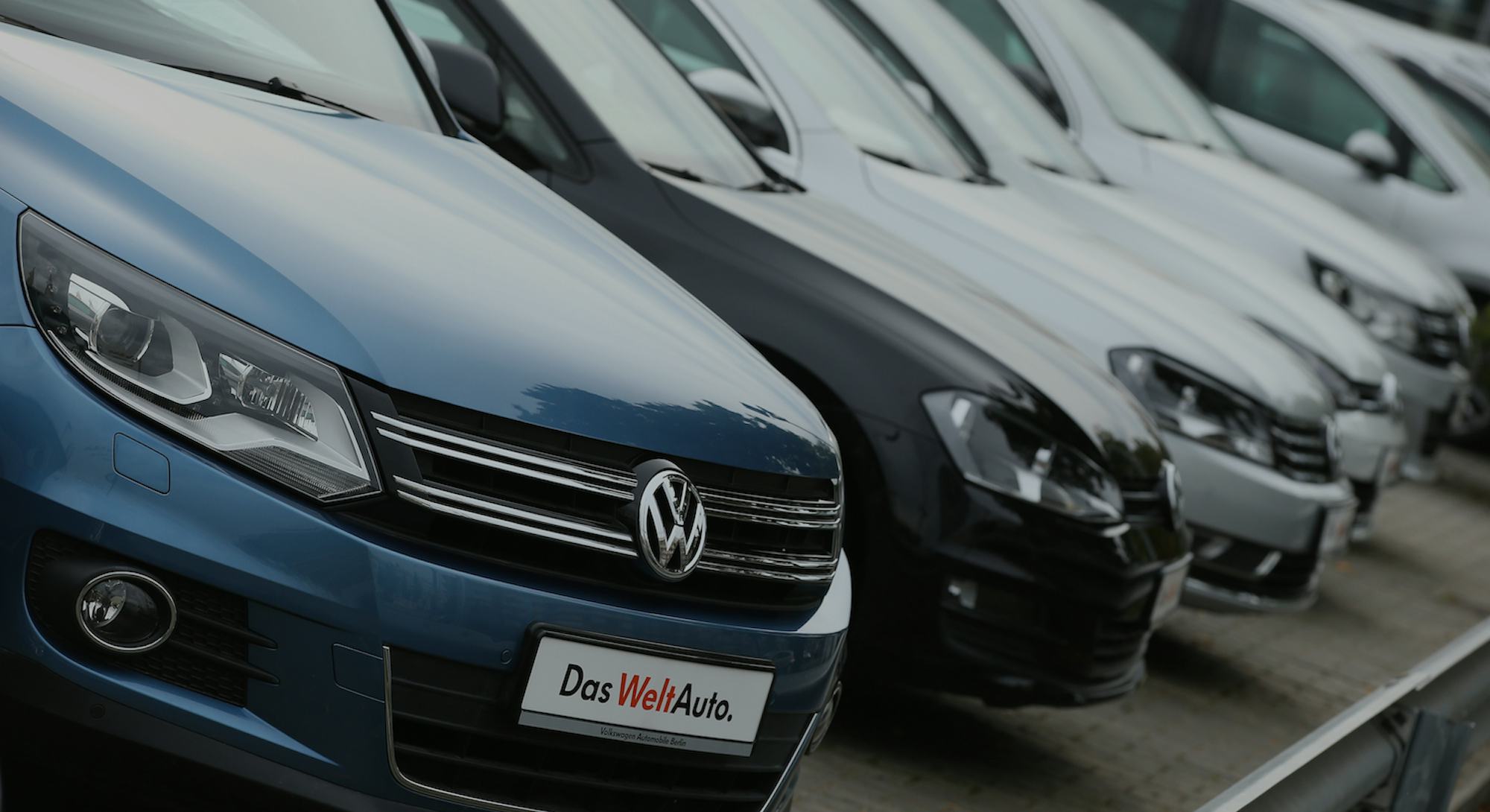 Science
How Volkswagen Diesel Engines Cheated the EPA for Years
Common car software was key to giving the illusion VW cars were running clean.
Getty
Volkswagen has lost nearly a quarter of its market value and CEO Martin Winterkorn may be on the way out in the wake of the disastrous news the company cheated on U.S. air pollution tests for years using vehicle's "test mode."
It's one of the farthest-reaching scandals in the automotive history, with an estimated 11 million diesel cars worldwide sneaking around the emissions standards, most in Europe where the company produces one out of every four cars sold. There's rumors of as much as $18 billion in fines, and the company has already earmarked roughly half a year's profits — or $7.3 billion — just to fix the cars. A criminal investigation has been announced and a Congressional hearing is set.
The power of diesel engines make them preferred for towing because of the sheer amount of torque available at a low RPM, but Diesel Technology Forum's executive director Allen Schaeffer tells Inverse he doesn't believe an average driver would notice the difference.
"There are probably discernible differences to people who've driven both vehicles but I would say for the average person it's very difficult to tell, or less apparent," he says.
Drivers may not agree with Hansen: "It was pretty powerful and pretty fast, and now I know why: It is because they are not controlling emissions," said John Decker, a driver in California, to the New York Times.
Hansen declined to comment on Volkswagen's case specifically, conceding that it would make it harder to sell the public on diesel's benefits.
While Volkswagen was the main manufacturer of diesel engines being operated by U.S. drivers, BMW and Mercedes are designing more models.
"At this stage we have to respect the investigation that's underway," Hansen says. "Once we understand what the reports are, that'll give us a path forward. This tech is envisoned as meeting fuel economy goals, and I don't think anything's changed from that. Right now, I think we have 39 different cars, trucks, and SUVs out there for consumers, I think next year we'll have around 54 choices."
So how did this happen? As Consumer Reports notes, the company took advantage of a car's hidden "test mode" to create the illusion cars were running cleaner during EPA tests than they were on the road.
Because the EPA needs to test cars in a controlled environment, vehicles are run on a stationary dynamometer. It's essentially a treadmill for cars except with rollers under each wheel. This is where the test mode comes in. While on the dynamometer, the car's front wheels will be spinning, the back wheels will be at stand still. The car's computer doesn't like that. Consumer Reports explains:
The vehicle could otherwise interpret the test procedure as a dangerous situation or malfunction, activating traction control or stability control. By enabling a test mode, the vehicle will be able to operate during the test process. Once the test is complete and the car is restarted, the car reverts to its normal function. And once the cars are in on-the-road mode, they emit nitrogen oxide [between 10 and] 40 times the federal standard, according to the EPA.
A car being built with a test mode is common these days, and in itself not cause for alarm, but in this case the Volkswagen ran cleaner on the dyno than anywhere else.
"I am personally and deeply sorry that we have broken the trust of our customers and the public," VW CEO Martin Winterkorn said in a statment. "We will cooperate fully with the responsible agencies with transparency and urgency to clearly, openly, and completely establish the facts of this case."
Here's Volkswagen's full statement on the scandal, released today:
"Volkswagen is working at full speed to clarify irregularities concerning a particular software used in diesel engines. New vehicles from the Volkswagen Group with EU 6 diesel engines currently available in the European Union comply with legal requirements and environmental standards. The software in question does not affect handling, consumption or emissions. This gives clarity to customers and dealers.
Further internal investigations conducted to date have established that the relevant engine management software is also installed in other Volkswagen Group vehicles with diesel engines. For the majority of these engines the software does not have any effect.
Discrepancies relate to vehicles with Type EA 189 engines, involving some eleven million vehicles worldwide. A noticeable deviation between bench test results and actual road use was established solely for this type of engine. Volkswagen is working intensely to eliminate these deviations through technical measures. The company is therefore in contact with the relevant authorities and the German Federal Motor Transport Authority (KBA – Kraftfahrtbundesamt).
To cover the necessary service measures and other efforts to win back the trust of our customers, Volkswagen plans to set aside a provision of some 6.5 billion EUR recognized in the profit and loss statement in the third quarter of the current fiscal year. Due to the ongoing investigations the amounts estimated may be subject to revaluation. Earnings targets for the Group for 2015 will be adjusted accordingly.
Volkswagen does not tolerate any kind of violation of laws whatsoever. It is and remains the top priority of the Board of Management to win back lost trust and to avert damage to our customers. The Group will inform the public on the further progress of the investigations constantly and transparently."