Chromecast vs. Fire TV: How to Benefit From the Google-Amazon Peace Treaty
How the détente affects the streaming wars.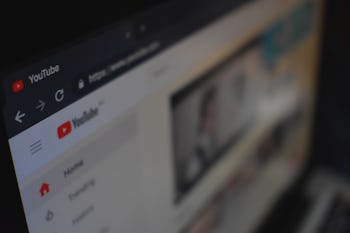 Unsplash / Con Karampelas
After a months-long staring contest, peppered with petty brawls, Google and Amazon have officially buried the streaming hatchet. For consumers, this means new options in the ever-mounting streaming wars.
YouTube, for example can once again be found on Fire TV devices, nearly 18 months after Google yanked the app as part of an extended battle with Amazon. Amazon Prime Video is also launching with support for Chromecast today, along with better support for Android TV devices.
This comes after Google pulled YouTube from Echo Show in 2017, and Fire TV devices at the start of 2018, as [Engadget]((https://www.engadget.com/2019/04/18/google-amazon-youtube-firetv-prime-video-chromecast/) reported at the time. Amazon responded by halting the sales of Nest Thermostats, Nest's Camera IQ, and the Nest Secure alarm system on its platform. In terms of streaming wars, the only bodies left on the battlefield were users' capacities for patience.
In April 2019, Google and Amazon announced they had put the past behind them and would resume supporting each others features.
Here's what you can expect from the formal rollouts of these services today. 
Fire TV Owners Can Stream YouTube
One of the most notable changes is that Fire TV owners can once again access the YouTube app (and vice versa). Indeed, Google's new Youtube App for Fire TV is already available on Fire TV Stick (2nd Gen), Fire TV Stick 4K, Fire TV Cube, Fire TV Stick Basic Edition, and Toshiba, Insignia, Element, and Westinghouse Fire TV Edition smart TVs.
Additional Fire TV devices are expected to get the app in the coming months and YouTube TV — Youtube's paid subscription service — as well as YouTube Kids will launch later in 2019.
Command YouTube With Alexa
One of the most interesting benefits to come out of the peace treaty? The YouTube app will now works with Alexa, according to Amazon. This means that users can now find, launch, and control YouTube by saying, "Alexa, watch music videos on YouTube." This will open the app and begin playing the top result for what you searched. Once in the app, you no longer will have to add "YouTube" to voice commands, you can just tell Alexa to find you content.
You can also use your voice to play, pause, resume, fast-forward and rewind the video you're watching.
Amazon Prime Comes to Chromecast
Starting today, Amazon Prime Video is now supported on Chromecast and Android TV devices. You'll need the most recent Prime Video app, as well as at least Android 5.0 or iOS 10.1. As an additional perk for Chromecast Ultra users, they get access to 4,000 titles included with Prime without having to pay extra.
At the moment, only certain Android TV devices have Prime Video, but according to Google, "many more Android TV smart TVs, set-top boxes and streaming devices will also soon have Prime Video." You can download the app via Google Play, or by clicking the app icon on your TV's home screen.
It's worth noting that Amazon still does not sell Google Nest products given they compete with Amazon's Echo products. Perhaps because of this there are still no plans for an official YouTube app on the Echo Show (though users can access it through the web), nor is there a YouTube app planned for Amazon's Fire tablets.
Still, it is fair to say that one of the most annoying battles between rival streaming services-slash-device makers has come to an end. Consumers in both device ecosystems will enjoy the change.