Bitcoin Tops $12K: Three Reasons It Is Primed to Keep Rising
The tide on bitcoin's price has turned.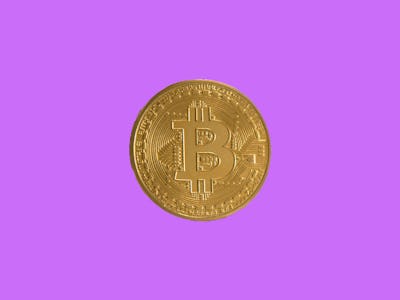 Bitcoin
Bitcoin has enjoyed one heck of a roller coaster ride over the last few years. Known as an investment tool as well as a favorite coin of criminals, you've likely heard of the world's most popular cryptocurrency, which topped out at nearly $20,000 per coin in December of 2017 before crashing to around $3,000 per coin, where it stayed until late February of 2019.
In the last month, bitcoin has increased in value by 43 percent and is valued at more than $12,600.
With the price of bitcoin increasing by about 25 percent in just the last week and clocking in at over $12,600 at the time of writing, there are a number of reasons to suspect that this gradual increase will only continue. Why? Because with Facebook getting into the crypto game, institutional investors embracing cryptocurrencies, and the increase in the moving averages of bitcoin, the long-term health of the price increase seems legit.
3. Facebook's Libra Coin Will Introduce Millions to the Idea of Cryptocurrencies
Facebook recently announced Libra, a cryptocurrency that it plans to launch in 2020 along with 28 partner companies. Facebook wants Libra to facilitate easy cross-border transactions, and function as a defacto digital currency for millions around the world. Even as cryptocurrencies have gained prominence with the rise (and fall) of bitcoin, they still have a ways to go to enter the truly mainstream conversation.
Polls around cryptocurrency ownership in the US vary, but by some estimates only about five percent of Americans own cryptocurrencies. With Libra integrating into Facebook products, and over two billion people on the platform, this will be the first time many have encountered the idea of a cryptocurrency. Given the low barrier to entry using Libra, and the omnipresence of Facebook, people are likely to give it a try.
"Because of its huge network of over 2 billion users, Facebook products cast a wide net," wrote Jasper Lawler of the London Capital Group in a blog post on the subject. "Libra will breed familiarity of cryptos to a much wider audience. Two billion people will now be much more open to Bitcoin and other altcoins."
If the launch of Libra goes well, the digital currency could be the door through which people start to discover and trust other cryptocurrencies, such as bitcoin. If it doesn't go well, or gets quashed by regulators, it could backfire, turning people off of cryptocurrencies more generally. And even though Libra is a stable coin, meaning its value doesn't change, unlike bitcoin, that's a distinction that is unlikely to matter to those encountering cryptocurrency for the first time.
2. Institutions Are Betting Big on Cryptocurrencies Like Bitcoin
Banks, institutional investors, and other mainstream businesses are investing in or eyeing cryptocurrencies like bitcoin more generally. More than 40 central banks are exploring or researching central bank digital currencies (CBDCs), according to a recent report from the World Economic Forum. Meanwhile, hedge funds and other investment groups have purchased more than $100,000,000 worth of digital coins, according to Bloomberg. Additionally, the popular stock trading app Robinhood recently announced that it would support the trading of various cryptocurrencies, while the money transfer app Cash App lets you buy bitcoin directly in the app itself.
All of these developments are not only increasing trust in cryptocurrencies like bitcoin, but also making it easier to buy, sell, and trade. As opposed to going to a sketchy website, now you can just open Cash App, or Robinhood, and buy or trade your bitcoin instantly. This isn't your roommate messing around on the dark web, these are companies that move massive amounts of capital, and their investment matters.
1. Bitcoin's Recent Trend Points Higher
Bitcoin's "moving average" has started to tick up recently for the first time in year. A moving average is a common tool in financial analysis and is a constantly calculated average of a price over a period of time. Used to clear out short-term fluctuations to get a better sense of which way a price is heading, it gives a better idea of overall health of an asset than just looking at daily fluctuations, allowing you to isolate longer term trends. A 200-day moving average is a good indicator of how a price is doing, and bitcoin's started increasing for the first time since May of 2018 in late May of 2019. While there will likely be short term pullbacks, or decreases in the price, the long term view shows positive increases in the underlying price of bitcoin, beyond the recent spikes.
Overall, these factors make a case that bitcoin is here to stay. Unlike it's rapid and frenetic spike in 2017, this growth is happening more slowly, with more people aware of cryptocurrencies and interest from financial institutions that wasn't there prior. So now may just be the time to get bitcoin while you can.