This Cloud Architect Certification Training Is $15 for Memorial Day
Learn AWS, Microsoft Azure, Google Cloud Platform & More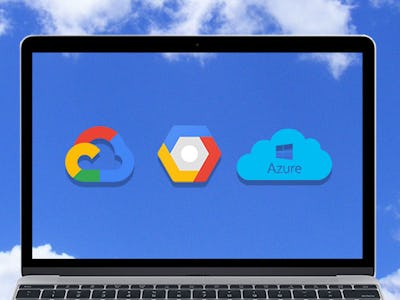 Shop.Inverse.com
Shop.Inverse.comThe Details:
Boost your resume for a career in cloud architecture and development
Learn certification material for AWS, Azure, and Google Cloud
Get practical instruction on the current cloud landscape from an engineering perspective
Identify potential specializations and where you might fit into the cloud workforce
Why You Want It: Microsoft, Google, Amazon, and other tech players have revolutionized the cloud with their platforms, creating a huge opportunity for budding developers. That said, it helps to have a stamp of approval or two on your resume to show potential employers you mean business. The Cloud Computing Architect Certification Bundle covers material to get you certified in top platforms like AWS, Azure, and Google Cloud, as well as a practical instruction to get your head around the cloud ecosystem and what it means for developers entering the workforce.
The Deal: This bundle's listed at 97% off of the $1476 MSRP right now at the Inverse Shop leaving you with $15 out the door instead of the usual $59. [Believe it or not], there's also an applicable special running for software on Inverse at the moment. Just use the code WEEKEND60 on checkout for 60% off the $39—we're talking about a grand total of just $15.60 for 79 hours of top-grade cloud certification training.