Here's How to Get Extra Phone Numbers With No Monthly Charge
The Hushed App—Anonymous Lines Without Additional Contracts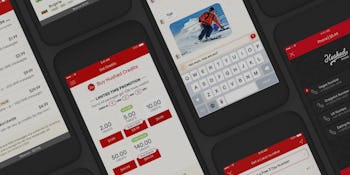 Inverse
The Details:
New, anonymous numbers without the cost of extra contracts.
Make calls via Wi-Fi or data.
Pick from a vast array of area codes and manage all your numbers on one app.
Customize your voicemail and forwarding.
Why You Want It: We use our phone for everything from dating, to work, to buying and selling on the second hand market. Doesn't it make sense to use anonymous numbers for non-trusted communications? Make calls and send texts over extra lines without having to shell out for additional contracts via the Hushed app—-you'll sleep better at night.
The Deal: The Inverse Shop gives you deep savings on the Hushed app, starting with 83% off the one-line plan for only $25, and then working up to 85% off 3 lines and 87% of 5—-just $65 and $95 respectively. Check it out now.