95% Off: Get Certified as a Microsoft Azure Architect
One of the most lucrative and exciting cloud platforms out there.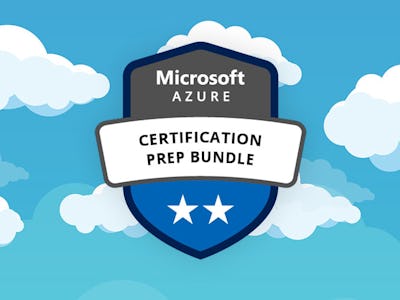 Inverse
Businesses in every sector are swarming to cloud tech for increased convenience and efficiency, and Microsoft Azure is one of the hottest platforms out there. Architects in the niche are also making $130,000 to $170,000 a year, so it's definitely a good time to get certified. The Complete Microsoft Azure Prep Bundle is a great start. By the time you're finished, you'll be a prime candidate in one of the most exciting and in-demand markets out there. Catch the bundle now at The Inverse Shop while it's on special price drop—-just $19 after a crazy 95% off the $387 MSRP.
Including four certifications in infrastructure, integration, development, and architecture, this bundle gives you A-to-Z credentials in the field. Learn how to secure and implement Azure in various enterprise scenarios, plus develop platform solutions and systems to meet the latest cloud tech challenges.
Don't sleep on this limited-time deal if you're interested in being an Azure Architect. You get 23 hours of a complete education in the field and a major boost to your resume, all for just $19 after a special 95% discount down from the $387 MSRP.