This Seriously Makes Blockchain Easy
Get a handle on everything blockchain, from theory to practice, for one low price.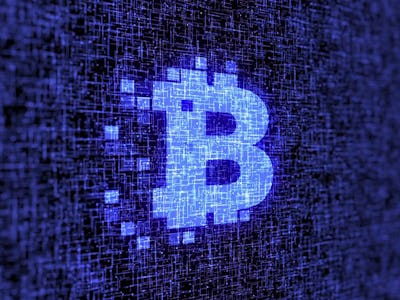 Inverse
Blockchain is revolutionizing transactions by eliminating intermediaries, allowing trades that are relatively transparent, faster, and more secure. But as with any new and complex technology, it pays to study up before you apply it. This Blockchain Certification Advanced Training Bundle gives you the basics over 12 hours of expert-led instruction before turning you over to study use-cases and bring your knowledge to the real world. It's also a whopping 96% off right now at the Inverse Shop — just $29 as opposed to the $899 MSRP.
From origins to objectives to practicing methodologies, the overview course will get you on the right path to mastery. Learn how to mine, buy and sell Bitcoin, and get a brush-up on public policies as they relate to Blockchain. When you're ready, delve into Blockchain use cases and learn to use tools like Ganache, Truffle, Meta Mask, and Geth to build blockchain apps.
The blockchain is the future of transactions. Unless you want to get left behind, it's probably a good idea to study up. Check out this bundle while it's 96% off at the Inverse Shop. You'll walk away with $899 worth of education for only $29.