The Smartest Invention for Your Home Costs Less Than $20
Gain Remote Control Over Your Lights & Appliances, Plus Save On Electric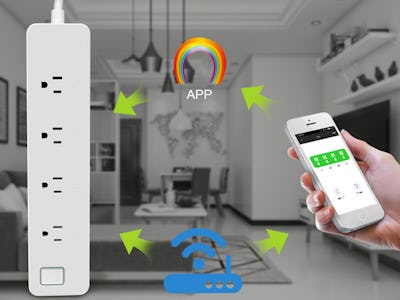 Inverse
The Details:
Control appliances from anywhere via the companion app.
Set an on-off schedule to save on your monthly electric bills.
Google Home and Amazon Alexa compatible.
Get 60% off MSRP + an extra 15% off at The Inverse Shop with the MADNESS15 code.
Why You Want It: The more appliances you have, the harder it is to keep track of their usage. Whether you want to turn all the lights off throughout a big house before a night out or set all of your gadgets on a schedule to optimize your electricity bill, the iPM Smart Home Power Strip will do the trick.
The Deal: Many might be willing to snag one of these strips at the usual $49.99 MSRP, but right now at The Inverse Shop you don't have to. There's a base 60% off running, plus an extra 15% off when you use the code MADNESS15 for a limited time—that's just $16.99 out the door.