Get Rid of Unwanted Phone Calls Forever
Finally Beat Automated Telemarketers & Scam Callers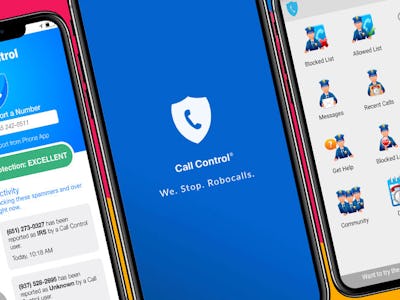 Stackcommerce
The Details:
Use the personal blacklist feature to add your own blocks.
Reverse lookup unknown numbers.
Arrange silent periods of the day with the quiet hours feature.
Why You Want It: Robocalls are annoying at best, downright nefarious at worst. Whether part of a political or telemarketing campaign or just plain scams, they're never fun to deal with. Call Control is a subscription-based service that makes use of extensive community reporting to block these unwanted calls and text messages, so your boundaries don't continue to be broken.
The Deal: For a year without the headache of robocalls, normally you'd have to pay $29.99. If you act soon, The Inverse Shop has a deal running where you can get that year subscription to Call Control for just $19.99—33% off MSRP.