The One Thing You Need to Take Incredible iPhone Pictures
Grab ShiftCam And Transform Your Photo Game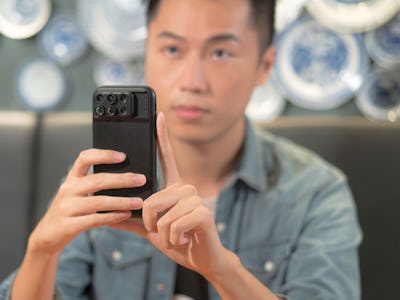 Stack Commerce
The Details:
Get six lenses in a light, easy-to-install package for your iPhone X, 8/+ or 7/+.
Shoot panoramic with the 120-degree wide lens.
The front wide-angle works wonders for group selfies.
Zoom in with the 2x telephoto.
Capture small-scale details with 10x and 20x macro lenses.
Add some funky flair with the fisheye.
Why You Want It: With ShiftCam, you won't miss that perfect shot just because you don't have the right gear. This streamlined add-on for iPhone X, 8/+ or 7/+ includes a telephoto lens, 2 macros, front and back wide-angles, and a fisheye. It works equally well for the seasoned photographer who wants a portable SLR alternative, or the casual user who wants more day-to-day flexibility.
The Deal: 6 SLR lenses would coast a boatload, but this all-in-one gadget sports a low $69.99 MSRP. Plus, right now The Inverse Shop offers a 14% discount, bringing the total down to only $59.99 out the door.