These Are the World's 14 Most Futuristic Schools
From boat schools to surveillance classrooms, this is the future of education.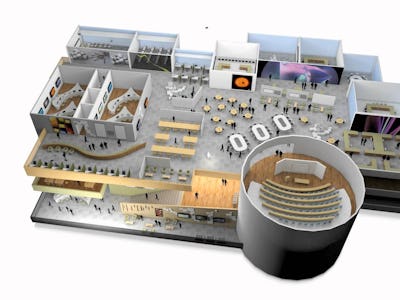 YouTube
We all know what's old school, but very people have the vision for a new school. But the future of education is already here, thanks to innovators around the world working to improve curriculum, technological integration, design, and sustainability.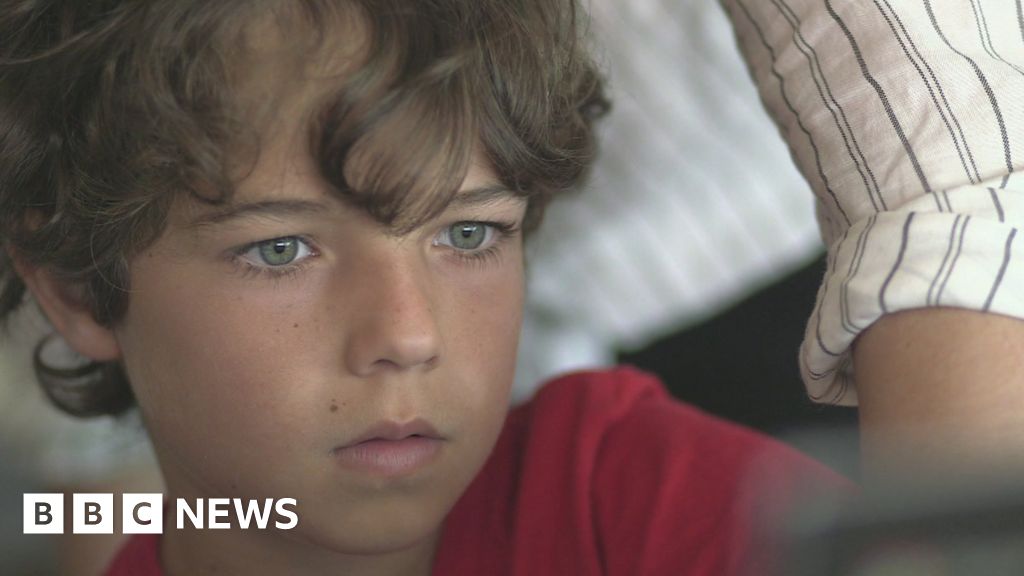 14. Smile, You're on Camera
The AltSchool isn't so much a school as it is a startup. The institution, which serves kids from pre-K through eighth grade, was founded by former Google executive Max Ventilla in San Francisco in 2013. The school is pure Silicon Valley; it was funded by venture capitalists, with technology being a core part of the educational experience. Not only are kids provided with tablets and computers, AltSchool students are also under video surveillance while in the classroom. School officials say this is so the students' interactions can be analyzed by teachers, who hope to better understand classroom behavior and what teaching methods work best.
13. Let's Go, Microsoft!
Ok, so Microsoft — or Clippy, the paperclip — might not actually be the School of the Future's literal mascot. (It's actually a phoenix.) But the West Philadelphia, Pennsylvania, high school still has close ties to Bill Gates and his computer. Opening in 2006, the $63 million school is a public school, but Microsoft helped design the building, the khaki and logo shirt uniform, and, of course, the tech-savvy curriculum.
12. Professor Robot
Many schools have been slow to adopt robots because of teacher and student discomfort. But London Design and Engineering, a technical college for students ages 14 to 19, has embraced R2D2s for the classroom. Last winter, BBC News reported that these kids embarked on a class ski trip and took 11 Nao robots on the slopes with them.
11. A Living Lesson
One similarly technical school in Washington, D.C., is turning the building itself into a prime teaching tool. The Phelps Architecture, Construction and Engineering High School left some elements other schools might cover up, like plumbing or electric wires, exposed. That way the design-focused students can learn from experience how to build similar structures.
10. Theatrical Architecture
And aspiring engineers aren't the only ones getting the practical design treatment. The 1,700 students at Ramón C. Cortines School of Visual and Performing Arts in Los Angeles get to work and preform in this futuristic beauty, which reportedly cost $232 million.
9. Open to Ideas
Design is just as important at the Ørestad Gymnasium in Denmark, but the results are totally different. The high school, which was founded in 2005, is one giant, multilayered, and downright beautiful cube. The school's founders say the building reflects their approach to teaching. Instead of boxing kids in — literally, so old school — Ørestad tries to keep it flexible, encouraging movement and collaboration.
8. Emotional Design
Ørestad isn't the only school using engineering to foster educational creativity. The Vittra school in neighboring nation Sweden has rooms for a variety of different lesson plans, activities, and emotional states. For example, students are welcome to separate relaxation and recreation spaces.
7. The Office
On the other end of the spectrum, students at Carpe Diem schools across the country show up everyday to their cubicle. For better or worse, the classrooms are built to mimic a typical workplace.
While forward-looking educators seem to agree on the value of thoughtful design, the difference between the boxiness of Carpe Diem and, say, the open energy of Ørestad highlights a divide in what form the future of education will take.
6. Waste Not, Want Not
The Sidwell Friends Middle School, where Malia and Sasha Obama went to school, has turned its water recycling efforts into an educational tool. The roof of the school is equipped with a stormwater capture system that channels rain into vibrant ponds and gardens for biology and chemistry classes. And instead of flushing that water away, the school's wastewater treatment system purifies the water and returns it to the system.
5. Really Feeling It
The Hazelwood School in Glasgow, Scotland, reflects its student body. Specifically for children with both visual and auditory impairments, Hazelwood's building has many accessible features, including texturized walls for navigating by touch. And most importantly to the firm that built it, Alan Dunlop Architecture Ltd., the family and teachers take pride in their space.
4. Keeping It Fresh
Still, other designers think the best schools have no set architecture at all. Back in 2012, the University of Melbourne, Melbourne School of Design, and Australian Institute of Architects held a competition to design moveable and modifiable schools. The winner, Architectus's Educational Modular Offsite Design, dreamed up a school that, with a few choices on a mobile app, could be fitted to different environments and curriculums. The runner-up, MODUPOD, imagined a school with a central core and classrooms that could be reshaped along the periphery. Unfortunately for design nerds, neither plan has made it to the mainstream.
3. The World as the Classroom
But the MODUPOD's flexibility is nothing compared to the THINK Global School. Though the school has its offices in New York, it requires its high school students to move to a new country every three months. This past school year, the group moved from Peru to Morocco to Canada. The students engage in strenuous linguistic and intellectual work, but they also get to see the world, which teachers think sets the kids apart in an increasingly interconnected world.
2. Floating Above
In some places, though, school design is strictly practical. But that doesn't mean it isn't cool. In Bangladesh, floating schools allow students to pursue their education, even during monsoon season, when roads aren't traversable and students even struggle to access clean water. And this practice isn't limited to the small South Asian nation. Floating schools are being tested, with varying degrees of success, in Nigeria and other communities faced with severe weather and, increasingly, climate change.
1. Energetic Classrooms
American schools are also looking to respond to the environment. When Greensburg, Kansas, was hit by a devastating tornado in 2007, the community had to rebuild its infrastructure mostly from scratch. Local officials decided the new Kiowa County School should be a paragon of sustainability. In addition to its on-site windmill, the school relies on geothermal heating and uses natural light instead of energy-consuming artificial light.
See also: The 15 Greenest Countries in the World