Amazon Prime Day Was the Site's Biggest Day Ever
Somehow, despite the complaints, Amazon blew it out the water.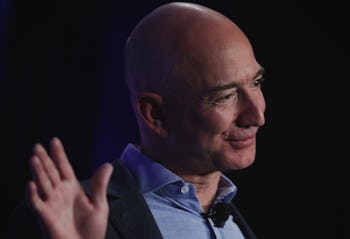 Getty Images
Amazon has had its biggest day of sales in the history of its entire existence. Yes, really. On Tuesday, the site held its second annual Prime Day shopping event, and apparently people could not handle the excitement of scoring $15 off a Fire TV stick.
Customer orders increased by more than 60 percent worldwide, compared to last year's inaugural Prime Day. Amazon set a record last year by selling more on Prime Day than the Black Friday that same year. People really love deals restricted to Prime subscribers.
"Prime itself is the best deal in the history of shopping, and Prime Day was created as a special benefit exclusively for our Prime members," said Greg Greeley, vice president of Amazon Prime, in a company statement.
The day was marred somewhat by Amazon's online checkout suffering from a few hiccups. Angry customers complained that they'd woken up in the early hours of the day, just to get their Prime on, only to have their efforts tarnished by gremlins in the system. Those that did get through complained that the deals weren't particularly great.
Amazon devices, interestingly enough, did very well out of Prime Day. The company reported that sales tripled compared to last year's event, and Amazon's hardware devices sold more than any other day in recorded history.
This reporter noted on the day itself that Amazon hardware featured prominently on the site's homepage, despite being some of the most underwhelming deals. The Fire TV Gaming Edition was $30 off, bringing to down to…$109.99. It sat alongside such deals as a Samsung 55-inch 4K TV, 48 percent off from its original $1,047.99 asking price.
Where next for the inexplicably popular shopping day? Greeley said that Amazon would definitely be "doing this again."