The Most Important Smart Home Item for Every Room
The best smart items for each room in your home may surprise you.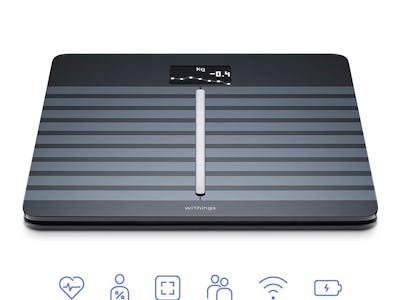 Amazon
Building out your smart home from start to finish can be more extensive than you may think. Some smart home items are better suited for specific rooms, while others can live happily in any room you place them, like smart lights. If you're looking to find smart home items for specific rooms in your how and their applications for said rooms, check out the most important smart home item for every room below.
As I mentioned above, it doesn't really matter what room you place smart lights in, as they can co-exist in multiple rooms to set the best mood lighting. For this purpose, it is assumed you either have smart lights in every room listed below or you don't have them at all. They're a great place to start when building your smart home, so you may want to start there if you haven't.
Living Room
The living room is usually dedicated to kicking your feet back and relaxing. Whether this be in the form of watching movies, playing movies, or video games, many situations in this room require a TV. While it's easy to find a good smart TV these days, to smarten up your living room without adding another device you wouldn't normally add to the living room is the Sonos Beam.
A great TV viewing experience demands quality sound, so adding a soundbar to your living room is a logical addition. However, the Sonos Beam offers you built-in Amazon Alexa voice control, eliminating the need for a dedicated speak within this room.
Kitchen
If you tend to spend a lot of time in your kitchen cooking, there's a good chance you may have your hands occupied constantly. This is what makes a smart assistant with a built-in screen like the Echo Show or the Google Home Hub can really come in handy.
Smart assistants with screens offer up all of the features you'd expect in any smart speaker but can offer visual, contextual responses. (You can ask them to show you pictures of something and they will show them on the display.) One of the best use cases for these devices in the kitchen is following recipes and you can do so in more than one way. Simply ask Google Home for a recipe and it will give you step by step instructions. You can also ask your assistant to play videos via YouTube if you prefer that method as well.
Bedroom
It may seem as though you'd reserve the best smart home items for the bedroom, but I'm afraid I'm going to disappoint you. Assuming you have smart lights in your room, there's little else that you can add to your room that wouldn't end up being distracting, but a smart plug would enable you to control the items you do have in your room already.
Think about it. How many things in your bedroom do you turn on or off before you go to bed? Do you have a fan that you look to keep you cool? A noisemaker for some white noise so you can sleep? Oil diffuser? Whatever your routine is before you get into bed, adding some smart plugs like the Wemo Smart Plug Mini to your existing items so you can turn those items on or off while you're already in bed via the app or smart assistant.
Bathroom
Until the overly high-tech toilets come down in price, you won't see them make a list like this anytime soon. For now, the best smart home item for your bathroom will be the smart scale. Not just any smart scale, either. The Withings/Nokia Body Cardio is easily one of the best round, allowing easy syncing from the scale to the Health Mate app so you can track your weight.
It's not just about your weight, either. With the Body Cardio, you can measure weight trends, body fat & water %, muscle & bone mass and standing heart rate. While there are more efficient ways to check your heart rate, the Body Cardio is still easily one of the best smart scales available.