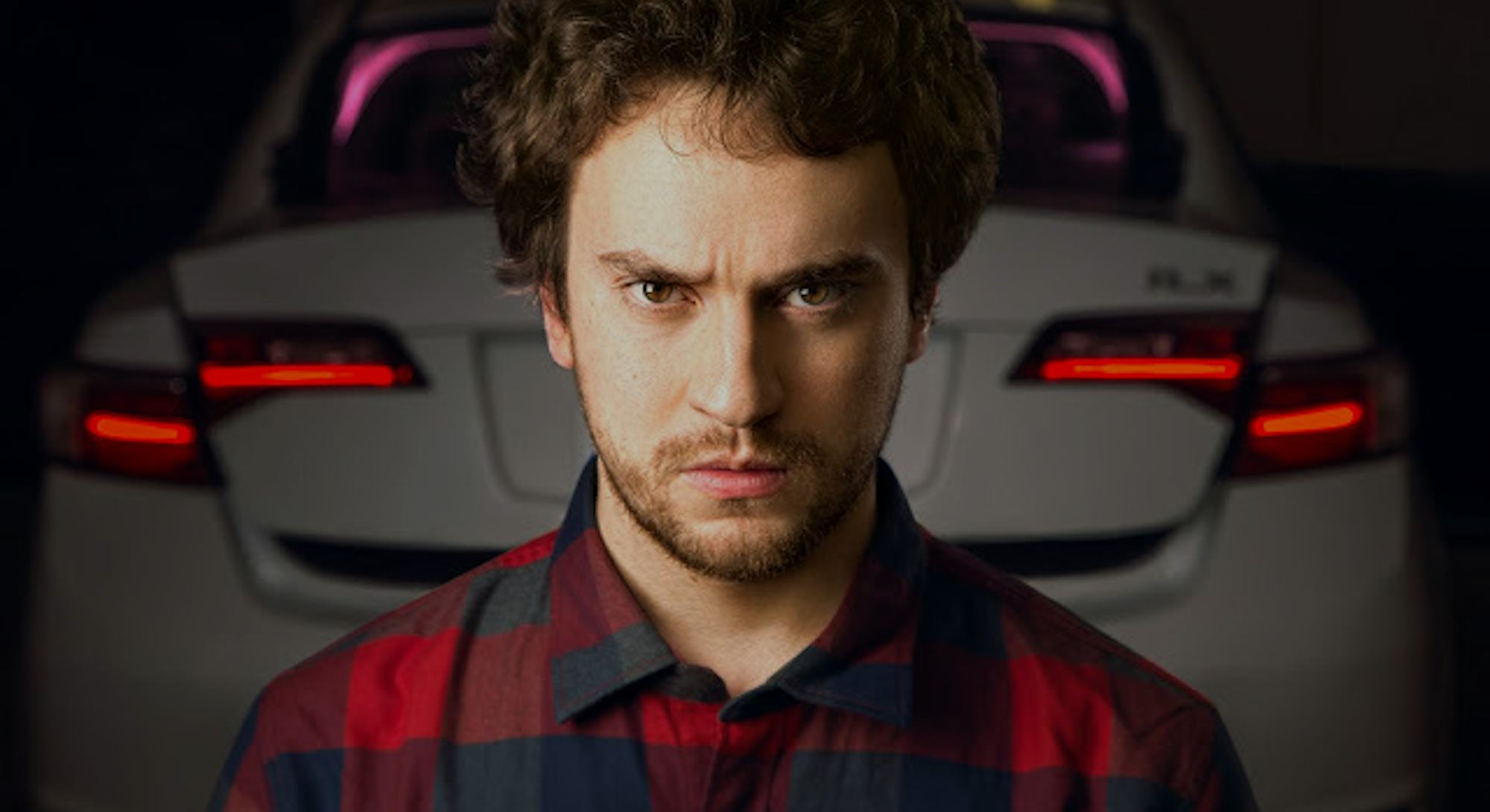 Innovation
George Hotz Wants to Sell You a Self-Driving Car Kit, There's Just One Problem
The iPhone jailbreaker needs your driving data.
Comma.ai
George Hotz has every intention to sell a $1,000 autonomous driving kit for your car over Amazon Prime by the end of 2016. But first he needs data — around 100,000 miles of data to be specific, Hotz tells Inverse.
"We're going to get 100,000 miles easily," says the 26-year-old Hotz, who came to fame at 17 as the first person to jailbreak an iPhone. "The product at the end of the year won't be doing city driving, that's a much more difficult problem and requires much more data. But at least for the major highway cases, like Tesla Autopilot, you don't need that much data."
Hotz's company Comma.ai has an autonomous car that can drive itself on the highway with only around 5,000 miles' worth of data.
That's a far cry from 100,000, but there's a way to get all of the data the company needs before the year is up. Comma.ai will release an app called Chffr ("chauffeur," sans the vowels) near the end of June to crowd-source driving data.
Hotz and his start-up autonomous vehicle company Comma.ai first garnered public attention in December, when Hotz said he built an autonomous system better than Tesla's Autopilot in a month. Much has changed since then, including a $3.1 million investment from venture capitalists Andreessen Horowitz — and Hotz's end-of-the-year goal is starting to look plausible.
But Comma.ai doesn't have a fleet of cars like Tesla to collect a million miles of data a day, or even a small group of cars collecting highly specific data like Google. That could be an advantage though, Hotz says.
First off, if you have a fleet of cars, like, say, Google, you end up with one certain kind of driver: the kind your hiring process selects for," Hotz says. "You don't get a real diverse set of experience."
If you crowd-source the data like Comma.ai plans to do with Chffr, the data will be a little messier, but more diverse, and more valuable, Hotz thinks.
"Dropcam plus Fitbit for your car"
Chffr, which is currently in a closed beta with a pool 16 drivers, gathers data through a user's smartphone. Hotz describes the app as Dropcam plus Fitbit for your car. The user's phone is mounted to the car windshield with the camera facing out. If you get in an accident or witness something, Chffr captures it on camera. It also tracks the user's route, how many miles driven, and how long it takes, like how a Fitbit tracks people's movement. All of that data helps the Comma.ai team learn what is good (and what is bad) driving.
The data isn't as clean as data from a perfectly calibrated camera like the Mobileye technology Tesla uses (and that Hotz famously dissed). GPS systems are fairly inaccurate when it comes to precise location and phones tend to wobble on dashboard mounts.
"Noise is not desirable, but it's not bad. The noise from the camera shaking wouldn't impact a human's ability to drive a car, so it shouldn't impact our ability either," Hotz says. Because of this flexibility, phones only need to be mounted "in such a way that you feel you could drive from the resulting footage."
The incentive for Chffr users
Chffrs user value comes from data and the extra security of a dash cam. All of the data and video is uploaded to the cloud. The videos are no Russian dash cams, but they do catch some good stuff.
"We have a thread going in our forum called the 'captured thread,'" Hotz says. The current beta users have caught things like a dirt bike gang blocking traffic and a homeless man breaking into a car. The thread, like the app, is currently in closed beta. However, anyone can sign up to be a beta tester.
Theres also one other incentive: "Comma Points."
Comma Points (which should always be written in a goldenrod color, Hotz kind of jokes) are earned per minute of driving.
Comma Points are absolutely incredible and you'll wish you had them, Hotz told Road/Show in May. "You definitely want Comma Points. In a couple of months you'll be so happy you have Comma Points."
Why? Because the Comma Points leaderboard gamifies driving. When asked if leaders will get kits first, Hotz says he doesn't know about that.
"It's about leading for the sake of leading," Hotz says. "You can look at people below you on the leaderboard and know that you are better than them."
The public will be able to gamify their driving (and contribute to the development of autonomous technology) as soon as the website is scaled up for more users.
If successful, Chffr's crowdsourced data could help herald the future of autonomous transportation.
"The app isn't just about Comma.ai trying to get data," Hotz says. "We think it'll be a really useful service for users as well where people want to have it running in their car."