How the Gett, Volkswagen Ride-Sharing Partnership Can Compete With Uber and Lyft
Carving out a niche is key in a two-party market.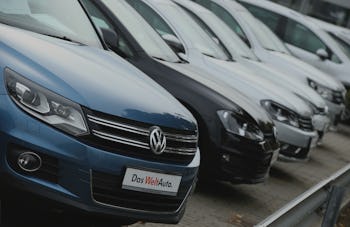 Getty
Israel-based ride-hail company Gett announced a $300 million investment from the Volkswagen Group today. With the investment, Volkswagen is entering a market already dominated by Uber and Lyft.
There's arguably not enough room for smaller players in the ride-hail and ride-share markets. There is, however, one way to make a statement: by dominating a niche. For Gett (and its new backers), that niche is corporate clients.
Gett operates in Israel, certain parts of Europe, and New York City. Inverse recently tested out Gett and other non-Uber or non-Lyft ride-hail apps in the city and found Gett lacking partly because of unreliability. Volkswagen's influx of cash and support could help solve that — and help the company maintain its no-surge, $10 rides.
Gett's corporate service pairs with over 4,000 clients and currently makes up 30 percent of Gett's revenue, according to Recode. Gett touts itself as the number one black car service in Europe, and the app runs more than half of the black cabs in London.
Gett is already profitable in early markets, with revenues of around $500 million. The Volkswagen Group may be its key to expansion and full profitability.
Volkswagen Group includes Volkswagen, Audi, Bentley, Porsche, and Lamborghini. The flagship brand is still facing backlash from a long and costly emissions scandal. Ride-sharing and expanded mobility options are widely considered more eco-friendly and could help improve Volkswagen's image as well as maintain a steady stream of car buyers if (or, more likely, when) car ownership numbers start to tick down.
The key to making a splash in a two-party market is to siphon riders from a niche corner. And while Uber started out as a black car service, it has moved into the mass market. That left a market gap from the corporate leaders who want black car service but can't afford to own the cars or hire drivers. In other words, Uber's move to the masses left a market gap just large enough for Gett to establish itself as a niche provider with Volkswagen's help.