CBD Has the Potential to Reduce Your Pet's Anxiety or Chronic Pain
The spray can work wonders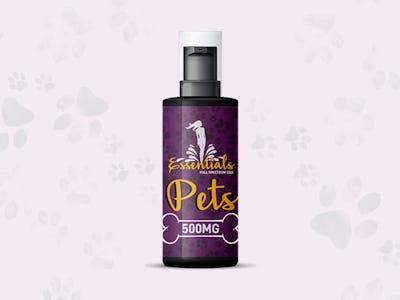 Inverse
The Details:
Easy-to-use spray bottle for food and drink application.
No THC for more calm, less adverse effects.
Consult your vet or doctor before using CBD products.
Why You Want It: When you love your pets, you know them better than anyone else, and there's nothing worse than seeing Fido in pain. Though not FDA-approved yet, CBD can provide the same pain-relieving, anti-anxiety effects for animals as it does for humans. Just spray the good stuff onto your pet's food or drink with this handy bottle—you could seriously improve their well-being.
The Deal: Assuming CBD is legal in your state, this is an awesome chance to snag a 500MG bottle at 26% off the $44.99 sticker price for only $32.99 right now at The Inverse Shop.