The 60 best gifts that seem expensive but are actually cheap AF on Amazon
by Alexandra Elizabeth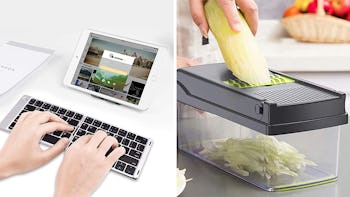 We may receive a portion of sales if you purchase a product through a link in this article.
Giving gifts is all about bringing joy to others, but sometimes figuring out the right item that will make the best impression can be a struggle. Will they like it? Will they actually use it? Will it look high-end without blowing your budget? Thankfully, if you're asking yourself these questions and are short on inspiration, look no further than this carefully curated list of products perfect for gifting.
Whether the people on your shopping list are obsessed with skincare, love to whip up elaborate meals at home, or like to throw themselves into creative pursuits, you'll find items here that will delight them without spending a ton. All the products below feature upscale details and elevated touches that make them look way more expensive than they actually are, too. You might even spot some things you want to snag for yourself.