Nintendo Indie World Proves Gaming's Best Trend Isn't Stopping Anytime Soon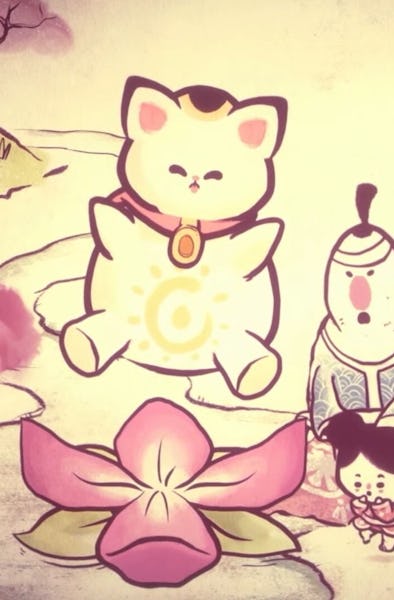 Humble Games
The April 2023 Nintendo Indie World Showcase saw the reveal of loads of new games, with lots of diversity in terms of gameplay, style, and the lineup of developers. Yet across these eclectic offerings, one thing is clear: Developers and gamers love cats. All kinds of cats, from cute and cuddly ones, to mythical felines.
Cats have taken the industry by storm in recent years with games like Night in the Woods and Stray, and today's showcase proves this phenomenon isn't going away any time soon. Here's a look at the four biggest (and paws-itively adorable) cat games featured during the Indie World Showcase.
4. Quilts and Cats of Calico
Quilts and Cats of Calico is a digital adaptation of the cat-themed board game called Calico, which requires its players to make quilts from scraps. In the video game, players can face off against others online, with friends, and even strangers. There's a campaign mode as well as solo play, giving players plenty of options.
Most importantly, you can create and customize your own cat in this game, so there's plenty to be excited about. Quilts and Cats of Calico launches for Nintendo Switch and PC in Fall 2023.
3. A Little to the Left: Cupboards & Drawers DLC
One of the coziest games for Nintendo Switch is A Little to the Left, which is all about organizing household items while avoiding a problematic cat. During the Indie Showcase, developer Max Inferno announced its Cupboards & Drawers DLC, which allows players to sort through junk-fulled dresser drawers. It'll come with 25 new puzzles filled with secret compartments, giving players a bit more complexity than before. It'll launch in June 2023.
2. Little Kitty, Big City
In Little Kitty, Big City, you play as a black cat who is lost in a city, and it's your job to find your way back home. While the Indie Showcase trailer didn't necessarily dive into all of this game's mechanics, it appears like you'll get into all sorts of shenanigans while exploring the city. Take a dive into trash cans, talk to the birds, wear different hats, and do your best to find your way home. Little Kitty, Big City launches in 2024.
1. Mineko's Night Market
If narrative social sims are your thing, it seems like Mineko's Night Market will be right up your alley. This game is all about crafting, collecting items, and then selling them in the market within the town — which is overrun by cats.
It'll focus on narrative, and will even feature a day/night and season cycle, offering many reasons to keep checking in. It seems like it'll scratch the same itch as Animal Crossing, especially if you're into cats. Mineko's Night Market launches for Switch on September 26, 2023.