Be a Kid Again With This Nintendo Throwback With 600 Old School Games
This super console features all your favorites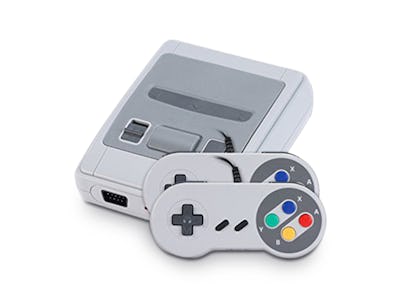 Stack Commerce
The Details:
Comes with an extra controller for multiplayer games.
Why You Want It: It's no walk in the park to source a classic Nintendo in reliable working order, and looking for your favorite cartridges on the second-hand market can be a headache. But this Super Famicom inspired console is an exciting alternative. Newly-made, it will give you years on playtime without a hitch, and it's pre-loaded with 600 hand-picked titles from the start.
The Deal: A steal at the $99 MSRP, you can get this console right now for half off at The Inverse Shop, making it a crazy deal that classic game aficionados should not miss.