Last of Us Episode 5 Features the Show's Best Video Game Easter Egg Yet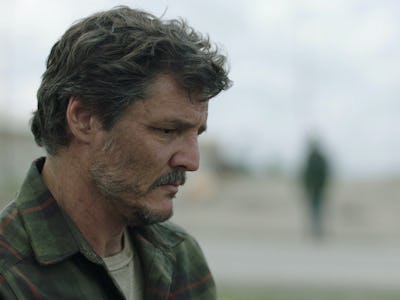 Throughout its first five episodes, HBO's The Last of Us has featured more than its fair share of video game Easter eggs. From Ellie (Bella Ramsey) and Joel's (Pedro Pascal) familiar costumes to a variety of music cues, The Last of Us has found countless ways to pay homage to the 2013 game that inspired it.
Episode 5, "Endure and Survive," sees Joel, Ellie, Henry (Lamar Johnson), and Sam (Keivonn Montreal Woodard) make their way through the sewers of Kansas City. While the episode takes a few creative liberties with the journey, it does take them to a location that should seem very familiar to fans of the game. It even features a prop that looks lifted straight from it.
Ish's Hideout — During their trek through Kansas City's subway access tunnels, Joel, Ellie, Henry, and Sam all stumble upon a subterranean hideout that is, from the outside, painted to look like the entrance to a castle. Inside, the group discovers a makeshift school, playground, and community center that clearly used to house a group of human survivors.
From its painted walls to its play sets and chalkboards, the hideout resembles a similar location in the game. As Pascal's Joel looks around, he notices a child's drawing of two men, Danny and "Ish," dressed in police riot gear with the words "our protectors" written underneath. The drawing is essentially the same as a collectible from 2013's The Last of Us. It's also a reference to that game's most memorable side story.
At one point in the game, Joel, Henry, Ellie, and Sam all walk through an abandoned sewer haven. There, as well as in several nearby locations, players find notes written by someone known only as "Ish."
Players learn that Ish was a man who holed up on a trawler boat for several months after the game's cordyceps infection obliterated most of humanity. He was eventually forced to come ashore, and later found the sewer hideout that Joel is traversing. Lonely and longing for connection, Ish invites a woman named Susan, her children, and several of their fellow survivors to live with him there.
Ish, along with a man named Danny, became the two protectors of their subterranean community. Unfortunately, while Ish and his friends all lived happily together for a time, their peace was shattered when a group member accidentally left one of the hideout's doors open. A horde of infected invaded the space and slaughtered most of the residents.
In his final letter, players learn that only Ish, Susan, and a handful of kids made it out of the sewers alive. They subsequently took up shelter in one of the city's suburbs. Ish vows to go on living, but it's never revealed what ultimately happened to them.
The Inverse Analysis — Ish's letters are considered some of the best collectibles the game offers. Some players even hoped that 2020's The Last of Us Part 2 would find a way to wrap up Ish and Susan's ambiguous story, while others hoped that HBO's The Last of Us would find a way to bring Ish's story to life on-screen.
While the live-action series stops short of actually doing that, Episode 5 still takes the time to acknowledge this touching story.
New episodes of The Last of Us air Sundays on HBO.