The creator of The Arrowverse returns to Warner Bros. — for something even bigger
Prolific producer Greg Berlanti could be done with DC Comics.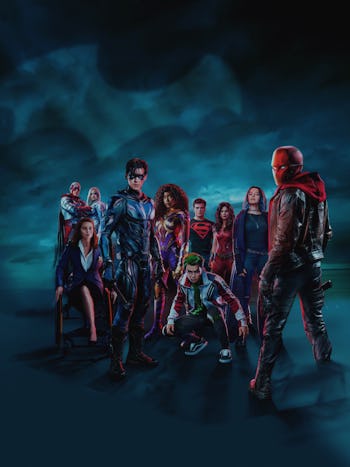 You may not know Greg Berlanti's name, but you've watched a TV show he's made. The hyper-productive producer, who's worked with Warner Bros. since 1998, has TV credits that include writing Dawson's Creek, executive producing The Flight Attendant, creating Everwood, and developing nearly every DC Comics Arrowverse show for The CW since Arrow. Now, he's inked a four-year exclusive production deal with Warner Bros.
The deal will keep Berlanti with the media conglomerate until 2027, and will see him create programming for all of Warner Bros. Discovery platforms, including streamers, cable channels, and broadcast networks. But while the man who gave us the popular and sprawling Arrowverse isn't going anywhere, he may be done with DC Comics.
James Gunn and Peter Safran are now overseeing nearly all DC content on film, television, and even gaming platforms. So far, the only confirmed exceptions to their DC domination are Matt Reeves' The Batman and Todd Phillips' Joker burgeoning movie franchises. Will Berlanti be taking a step back, or do Gunn and Safran have bolder plans for the producer?
Per sources close to Deadline, Berlanti's deal with Warner Bros. will cost the studio between $300 and $400 million. That's a big paycheck, but Berlanti is a sound investment. He had 20 shows on the air or in production across six different networks and streaming platforms in the 2019-2022 window, breaking the concurrent programming record for a TV producer. During his two decades in the industry, Berlanti has been behind over 40 successful genre programs, many of which have received numerous Emmy accolades (like HBO Max's The Flight Attendant) or been major eye-catchers for streamers (like Netflix's You).
Currently, Berlanti Productions has more than 15 shows on the air or being developed, including The Flash, Superman & Lois, Gotham Knights, and the forthcoming Green Lantern.
The Inverse Analysis — While many of Berlanti's titles are in the DC Comics universe, sources disclosed to The Hollywood Reporter that Berlanti is "increasingly focused on delivering fare like HBO Max's The Flight Attendant and Netflix's You," and that "DC Comics fare will not be the focal point of his new deal with Warners."
Though Berlanti's team, Warner Bros., and DC all declined to comment on The Hollywood Reporter's speculations, this (potential) new trajectory for the producer makes sense. Berlanti's DC shows like Titans and Doom Patrol, while highly-rated streaming exclusives, are expensive and aren't attracting a large audience. The Flash is the last chapter of the Arrowverse, which is closing out this year.
Berlanti could surely work more with Gunn and Safran to create more DC Comics adaptations, but the ambitious producer has had more recent success with non-superhero series like Kung Fu and All American. He's finally in a position of trust with Warner Bros. to expand beyond genre media and make more reliable, mass-appeal hits for the conglomerate. It may not be the splashiest development, but this could be the quiet end of an era for DC television.