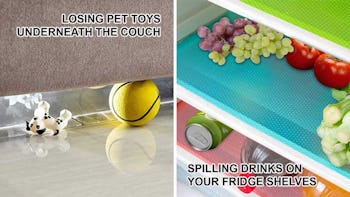 Shopping
40 annoying problems around your house you didn't realize you can fix for less than $30
Affordable fixes for annoying problems.
We may receive a portion of sales if you purchase a product through a link in this article.
Sometimes it's the little things in life that are the most annoying, like a cold cup of coffee, extra-bright alarm clocks, and watermarks on your sink. They all add up to one big headache — but luckily for both of us, many of these problems have easy solutions that can be found right on Amazon.
And since saving money is never a bad idea, I've ensured that each solution below costs less than $30. That means you can keep your coffee warm, dim that alarm clock, and keep your sink clean — all without breaking the bank.