Here's How to Stream Fortnite and League of Legends Anywhere You Are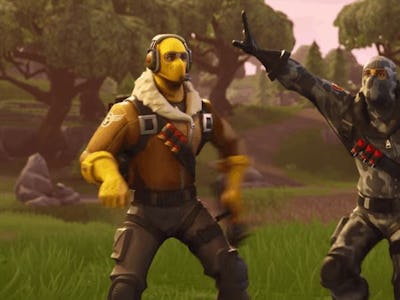 Epic Games
The Details:
Stream hit PC titles such as Fortnite Battle Royale & League of Legends without the download times, wherever you can get an internet connection.
Disregard hardware requirements—you can even play on your phone.
Pick and choose between over 100 titles over the powerful Vortex servers.
Why You Want It: Conventional PC gaming requires a huge investment. You've got to make sure you have the right hardware, not to mention somehow decide which games you're willing to put the necessary money and time into. Vortex Cloud solves both of these problems by giving you unlimited streaming access to more than 100 hit PC games on your browser, laptop, TV, or phone.
The Deal: The Vortex package lets you stream your favorite PC games anywhere you have access to the internet, and right now it's 33% off MSRP at just $19.99 for 3 months. 
Vortex Cloud Gaming: 3-Month Subscription - $19.99See Deal