Tokyo Toy Show Shows Off the Cute, High-Tech, and Bizarre 
The two-day fest takes place every two years and opened its doors today.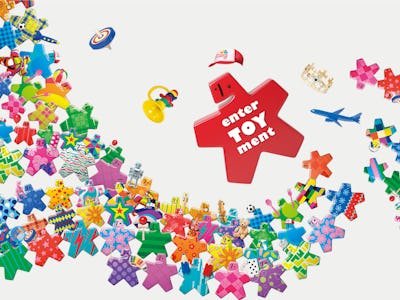 International Tokyo Toy Show 2016
You don't have to fly halfway around the world to know that Tokyo does its own thing. From fashion to food, the Japanese capital has its own style and dons it proudly. What may appear strange or weird to Westerners is perfectly the norm on the island nation — and that goes for toys, too. Today marks the beginning of the public exhibition of the International Tokyo Toy Show 2016, which is held every two years — at Tokyo Big Sight — and runs through tomorrow. From the looks of it, Star Wars, virtual reality, Transformers, and pink things for girls are the hot trends. Oh, and this new Sailor Moon figure. (You can find a list of exhibitors here.) These toys might be bizarre, might be over-your-head computerized, might be just plain awesome, or might be Godzilla. (Yes, they're still milking that one). No matter what, you're better off taking a gander for yourself.
Wall Street Journal reporter, Takashi Mochizuki, confirms that, yup, VR isn't going anywhere soon. It is, as he says, "everywhere" at the toy show.
Nintendo is repping its home turf:
The Japan Times has a round-up of vids from the floor:
I'm not sure what this is, but it looks like it could replace lava lamps in stoner bedrooms around the globe:
Disney is going for the cuteness factor:
Realllllly going for it:
For real, though, Godzilla is back.