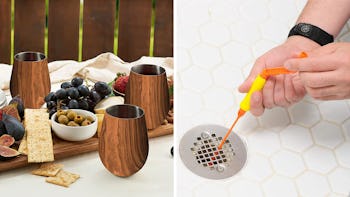 Shopping
These clever things have fanatical Amazon reviews because they save you so much money
Buyer tested and more than approved.
We may receive a portion of sales if you purchase a product through a link in this article.
Have you ever bought something and loved it so much that you wanted to tell everyone about it? Maybe you feel the need to demonstrate your pet-hair-removing brush to everyone who visits your house. Or maybe you can't stop yourself from talking about a kitchen gadget, coffee brewer, or unique cleaning hack — especially if it's affordable.
It's not just you. This is a common feeling. As a matter of fact, the clever things on this list all have fanatical Amazon reviews. Because they work well and help save you so much money.