50 Of The Most Genius Things For Your Home Most Added To Amazon Wish Lists
There's a reason people want these home upgrades.
Written by Allison Bolt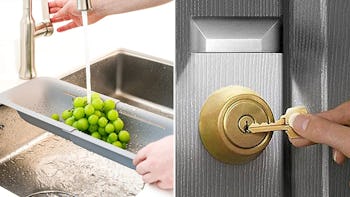 We may receive a portion of sales if you purchase a product through a link in this article.
I don't know about you, but it takes a lot for something to go on my Amazon wish list. Something about it feels like it's solely reserved for genius things that I seriously need around the house. A bunch of people must feel the same because I found that these genius things for your home are some of the most-added things to wish lists.
These things make everyday tasks easier, your home more aesthetic, and keep your space organized. So trust me when I say these things will end up on your wish list (and cart and home), too.
This article was originally published on