Hidden Gems on Amazon You'll End Up Using 3 Times a Day
You'll come back to these clever things time and time again.
Written by Allison Bolt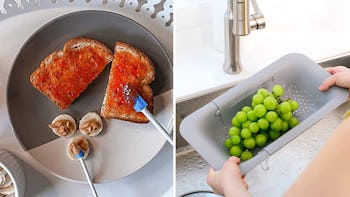 We may receive a portion of sales if you purchase a product through a link in this article.
There are a ton of things that are missing from your day-to-day routine, and you probably don't even realize it. Don't worry — these aren't things that will give you more chores around the house or an extra step in your skincare routine. They're actually just helpful Amazon products that you'll end up reaching for it at least three times a day.
These hidden gems are all about spending less time prepping dinner, making your cleanup routine easier, or minimizing the time spent on annoying chores. Keep scrolling to find the most helpful Amazon products you didn't know you needed.