Amazon's selling a ton of these cheap things that make your home so much cooler
Your company will be impressed.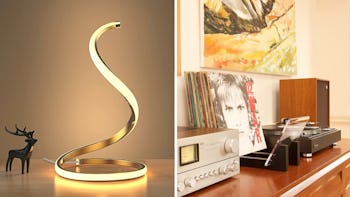 Amazon
We may receive a portion of sales if you purchase a product through a link in this article.
Decorating your home can be tricky. On one hand, you want to make sure it looks nice — but you also want to make sure you don't blow through too much money when sprucing it up. Luckily, there are tons of cheap things on Amazon that can make any home look so much cooler.
From sleek wine decanters to silky pillowcases, I've made sure to include a variety of affordable items that'll look good in your home regardless of how you like to decorate. But if you want to see more? You'll just have to keep scrolling.
This article was originally published on