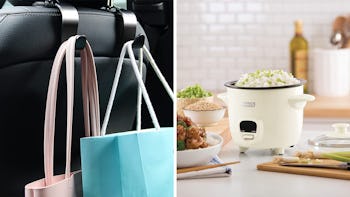 Shopping
Amazon keeps selling out of these 50 weird but genius products with near-perfect reviews
Shoppers love these things, and you will, too.
We may receive a portion of sales if you purchase a product through a link in this article.
I love finding things on Amazon that may seem a little weird or slightly quirky, but they're actually so helpful around the house. Probably the best part about these finds is that when you have people over. Why? They're bound to point out how fun, on-trend, or adorable it is, and then you get to show off how useful it is.
That's probably why Amazon keeps selling out of these 50 weird but genius products, and I've rounded up all of the rave reviews to let you know just how useful they are.