4 Best Bluetooth Speakers Under $100
Don't go broke looking for great sound--it's right under your nose.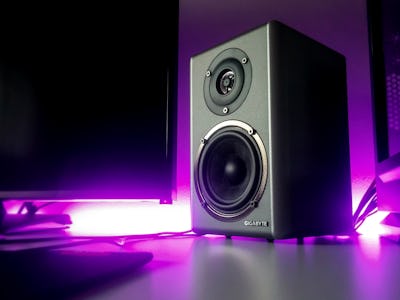 Pexels
If you like to bring the party with you wherever you go, chances are you own a few Bluetooth speakers or are in the market for some. They're extremely versatile. You can pump your favorite tunes through the speakers to share with others for a party, take them to the beach for an impromptu jam session, and enjoy them at home in lieu of a fancy boombox when you want your music to go beyond the scope of headphones. But some speakers can be a bit pricey. That's why we've put together a selection of some great Bluetooth speakers that are still worth grabbing for less than $100.
This versatile speaker comes in several different colors, and it comes from a recognizable name in the audio industry. It offers 20 hours of playtime, it's waterproof, and you can even take phone calls with it if you're not concerned with the whole world hearing your conversations. If you buy multiple speakers, you can even string them together for an even bigger party. You can also add up to three smartphones to the speaker so that everyone can take turns playing their music.
If you're all about that bass, 'bout that bass, no treble, this Sony speaker is for you. It gives you 16 hours of battery life, as well as a waterproof and dustproof exterior. It offers deep, satisfying bass all in a small, portable body. You can get it in several striking colors, and you can even carry it around with you with an included detachable strap. Not only is it affordable, but it's truly portable, too. Most importantly, it sounds great.
You've probably got a few power cords from Anker laying around, and they're high-quality, right? Go ahead and splurge on one of Anker's Bluetooth speakers, namely this one. It's 12W of fantastic audio with dual neodymium drivers and intense bass. It's outdoor and waterproof, so if you want to take it on the go with you, there shouldn't be any issues with getting it too wet or being too rough with it. It's also protected from spills with its rubber, rugged exterior. It comes in three different colors, it's lightweight, and it's extremely affordable.
This model is very much the cure for the common Bluetooth speaker, with its unique angled look and its 100-foot Bluetooth range. It has the ability to cast to two other OontZ speakers and will give you up to 20 hours on a single charge, so you can keep the party going all night. With its 100-foot Bluetooth range and a lengthy charging cable and audio cable, it should connect to just about any device you need it to as well.