The Allbirds Tree Runners Might Be the Perfect Summer Shoe
Light and incredibly comfortable make these shoes a must-buy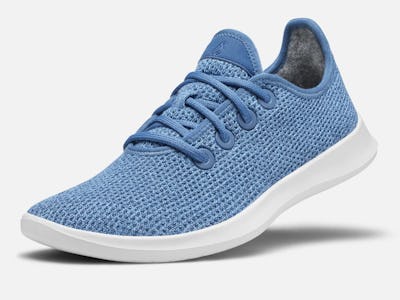 Allbirds
Unless you've been offline for the last year it's pretty hard not to know about Allbirds. They are one of the best-selling and fastest growing shoe brands in the world. Just a few weeks ago we decided to give their iconic wool-runners a try, and it's very safe to say we were not disappointed. These shoes were as comfortable as advertised and were well worth all the hype.
So, we decided to see if their tree runners were just as good. The wool-runners have been positioned as perfect for the summer-time as their construction is light and breezy. According to their website it's their eucalyptus tree fiber that keeps it light and breathable and it comes with a cooling effect to keep things breezy.
So how did we like them? We weren't surprised how comfortable they are. These shoes are the kids that you can wear on long walks, morning commutes and really make a great travel shoe. They are so comfortable that these have quickly become the standard shoe. The Allbirds come with a lightweight sole that uses low density foam. According to the website, this allows expert cushioning and friction control. They never felt heavy on our feet.
What's better is that these shoes were as breathable as advertised. Anyone who wears a gym shoe in the summer can attest that it can be heavy and sweaty if you have to wear it for a long amount of time. These shoes were airy and we wore them for hours without feeling overcome with sweat and needed to change into something else. We don't know if we've worn a better summer-time shoe. The padded insole of the Allbirds have a proprietary merino wool fabric for softness, moisture wicking and odor reduction.
All in all this is a great shoe and one that should serve you perfectly through the summer months. The price for this shoe is $95. As far as well constructed sneakers go that's a fair and for the comfort and breathability you get we'd say that's a fantastic value.