7 Nerdy Things Under $100 You Should Gift Yourself With Your Tax Refund
Treat yourself without blowing your entire tax refund in one place.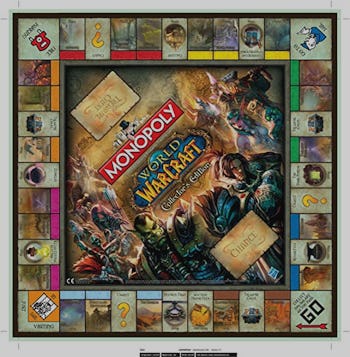 Amazon
After a year long of hard work and the added tedious effort of actually filing your taxes, you've finally received your tax refund. That in and of itself should be awarded more than a pat on the back from your state and federal governments, but that's not how the world works. Fortunately, and hopefully, you've received a sizable and unaccounted for sum of money that you are free to do whatever you please. Chances are if you spend any length of time on the internet or in stores, there is already a decent sized mental list of items you would enjoy but might not necessarily want to splurge on right now.
And even still, whatever the size of your tax refund, no amount of money ever feels like enough so you probably don't want to blow it all in one place. This is a list for the nerds and geeks looking to treat themselves in a small but significant way. On this list you'll find a number of cool and otherwise geeky items that you deserve to treat yourself with—without spending any more than $100.
The Portable Charger That Represents Your Interests
Why We Picked It: In this fast paced world, we are dependent on our devices. Don't get caught with a dead phone, iPad or speaker with this universial power bank designed to charge anything that uses a USB cord. The LED charge indicator tells you how much charge remains on the device. This is the perfect power bank to have tucked in your backpack or desk drawer for easy charging on the go or during a power outage. Bonus points for the beautifully designed Star Wars skins with options for any kind of fan.
The Nostalgic Home Product Perfect for Any Computer Nerd
Why We Picked It: There's nothing more grown up than owning—and using—a set of coasters. Make the transition into adulthood easier by owning these coasters meant to remind you of a simplier time than now. Perfect for any computer nerd concerned about condensation getting on their nice furniture.
The Bottle Opener Perfect for Any Game of Thrones Fan
Why We Picked It: With the final season of fan-favorite Game of Thrones* coming to our screens for the last time this spring, you'll need some memorbilia to get you back in the right frame of mind. With this magnetic Hand of the King bottle opener, you can keep it on your fridge for a subtle reminder of the world of fire and ice while also having the perfect tool to open your bottles right in front of you.
The Collectible Board Game for Computer Game Players
Why We Picked It: I haven't met a nerd on this planet who hasn't spent any length of time playing Blizzard's best-selling, World of Warcraft. With this ultra-collectible special edition board game, you can relive your favorite parts of the game in tangible form with your friends. Each piece is custom sculpted to deliver the most accurate representation into the real world.
The Must-Have Stamp for All Harry Potter Fans
Why We Picked It: Whether you are getting married, throwing a themed party or just love to send personal mail to your closest friends and relatives, this Harry Potter themed wax stamp is the perfect extra touch for any super fan. It's super easy to use and made to last.
The Perfect Kitchen Tools for A Star Wars Fan
Why We Picked It: You might be a grown up with your own kitchen now, but that doesn't mean your kitchen items have to be grown up as well. Motivate yourself to start cooking better and more accurately with these R2D2 inspired measuring cups made of BPA-free plastic.
The Magnets That Turn Your Boring Refridgerator Into A Game Boy
Why We Picked It: Staying organized is an important part of adulthood, but remembering to have fun is just as important. Add a little interest to your refridgerator with this super-convenient magnetic whiteboard. Remove it easily with no marks when you're ready to move. Fits fridges of all sizes.