Your New Favorite Men's Shirts Are Even More Affordable Today
The best deal on shirts you'll find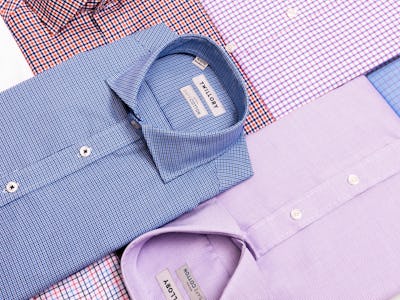 Twillory shirts
Twillory Offers free shipping, free returns, and significant discounts for buying multiple shirts, and that discount gets even better today. Get any Twillory shirt for $49.50 when you buy two or more, with promo code SKIMTWILL.
Twillory first made waves with their SafeCotton line, a series of non-iron shirts that, unlike most of the industry, don't use formaldehyde at any point in the process. They're also softer than other non-iron shirts, and when they say non-iron, they really mean it.
Their Performance shirts are a great companion to the SafeCotton line. They're not as wrinkle-resistant, but they're the softest dress shirts you'll ever wear, stretchy, and pack in cooling and moisture-wicking properties.
Twillory's Friday shirts were their first entrance into casual territory, and they recently got a major upgrade. They come in at a shorter length and are extremely stretchy.
The untuck(able) line is Twillory's answer to the short dress shirt craze, and very much lives up to its name, while adding short sleeved options into the picture. They wear like the Friday shirts but feel and read like your standard poplin.
All of Twillory's shirts include their excellent metal collar stays, and they offer more and better patterns than anyone in their competitive set. I own more shirts from Twillory than any other company, and not just because they're an amazing value.
2 or more Twillory shirts for $49.50 with promo code SKIMTWILL