At CES, Sony Debuts the PS-HX500, a Turntable That Also Records Vinyl
Sony's new turntable can also save tracks from your stacks of wax.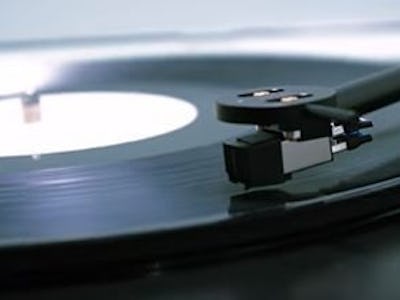 instagram.com/vinyllifestyle
Sony introduced its new PS-HX500 turntable Tuesday at the 2016 International Consumer Electronics Show, and it's primed to both cash in on the revival of vinyl while giving record lovers the ability to digitize their analog discs.
Mark Fasulo, president and CEO of Sony, made his company's presentation to the CES 2016 audience and focused on the PS-HX500, saying that the device "brings the emotional connection and novelty of vinyl with the portability and quality of a high-resolution digital file."
At the surface, it is clearly designed to play records — both 33 and 45 rpm — but the HX500 can also convert analog files into Sony's Direct Stream Digital file format or high-resolution WAV files — which are also good for audio editing and mixing purposes — and furthermore works with the device's file editing app.
The PS-HX500 is set to launch in the spring of 2016, with no price point as of yet announced.