'Star Wars: The Force Awakens' Is Now Fandango's Best-Selling Movie Ever
The latest installment of the 'Star Wars' saga might end up with the biggest opening weekend in history.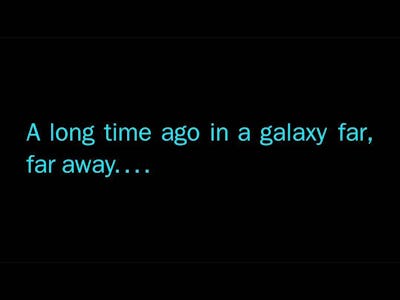 instagram.com/elvonrichard
Did you hear? Star Wars: The Force Awakens arrives in theaters Friday.
Apparently, more than a few people want to go see the movie.
More than a few people, as in it has already broken Fandango's record for the most tickets sold for any film. Ever.
Fandango President Paul Yanover told The Wrap Thursday, "'The Force Awakens' is a genuine cultural phenomenon…The extraordinary ticketing demand is truly unprecedented. It is Fandango's top-selling movie of all time…It's great to see that all fans can enjoy the 'Star Wars' experience, as our theater partners continue to add new screens and new show times every day."
This is in addition to how The Force Awakens fared during its overseas premiere on Wednesday, where it was the top-grossing film in all of its 12 markets. Some forecasters expect Star Wars VII to surpass $220 million in its opening weekend, which would knock out Jurassic World ($208.8 million) from its current spot as the top earner.