Darth Vader Hearts Seattle
The former Sith Lord lets his guard down as he takes in the Emerald City.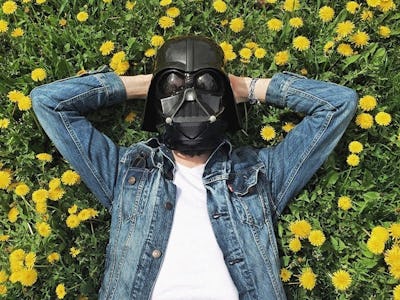 instagram.com/avaderaday
It was at the end of Return of the Jedi that we last saw Darth Vader—having been "saved" in the eyes of the Force, his ethereal form appeared next to Yoda and Obi-Wan at the big post-Death Star defeat Ewok luau.
So is it now OK to portray Darth as a sweetie? Looks like Seattleite Devin Kelly feels that way as he has spent nearly a year bringing Vader around his hometown in order to show off the Sith Lord's cuddlier side on his Instagram page (@avaderaday).
Here's some of Devin's darling Darth moments: