Atheist Christmas Carols for Dummies
"The Atheist Christmas Carol." "There is No Hell." "Blue Solstice." They exist. Collect 'em all!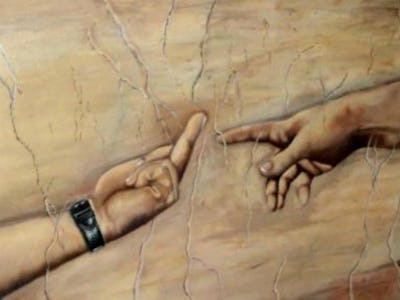 Facebook
"Why do non-believers go to carol services?" begins an op-ed in the 2012 Guardian. "Because we like the music." This is one answer to the question of how atheists and skeptics of various gradations deal with one element of the oppressive holiday season: the musical part. Many embrace it; after all, you don't have to agree with everything said in a song to like it. To boycott and decry the oppression of caroling and The Messiah is along the same lines as advocating for a ban on street rap because not everyone agrees with a gang lifestyle. Even Richard Dawkins, best-selling author and atheist prime minister of the world, loves a good Christmas carol, and precisely the ones that are most Christ-filled. As he wrote in an open letter to David Cameron in 2011, "All that 'Happy Holiday Season' stuff … is a tiresome import from the United States, where it has long been fostered more by rival religions than atheists."
But for those atheists who can't grin and bear it through "O Holy Night," there are plenty of other options for December jams. Sure, there are reworded carols — including the Freethinkers of Ventura County's "There is No Hell" to the tune of "The First Noel" — but also there are seasonal favorites. For the moment we'll leave out of the obvious, Christ-less carols — from "Carol of the Bells" to "Rudolph" — since you know those already, and Dawkins hates 'em. Let's try:
Tim Minchin, "White Wine in the Sun"
Frequently cited as a modern classic of atheist musical literature, Australian singer-songwriter and free thinker Tim Minchin's "White Wine in the Sun" is a humanistic but frequently excoriating examination of what the holidays are all about. Minchin — who is "hardly religious" and "would rather break bread with Dawkins than Desmond Tutu, to be honest" — really gets down to serious debunking in his verbose chorus:
"Yes, I have all of the usual objections
To consumerism, the commercialisation of an ancient religion
To the westernisation of a dead Palestinian
Press-ganged into selling PlayStations and beer."
Minchin has bars like this for miles. "White Wine in the Sun" isn't a real catchy, grab-your-carol-books sing-along type of ballad, more like an agnostic American Pie to warm your family Sonos playlist come late December. It's a tribute to why and how atheists can enjoy the season with their loved ones, and shut out all the other pretense.
"I'll be seeing my dad
My brother and sisters, my gran and my mum
They'll be drinking white wine in the sun."
Vienna Teng, "The Atheist Christmas Carol"
Singer-songwriter Vienna Teng's boldly titled 2004 track is much more cryptic than the Minchin favorite, but holds the same basic theme: Christmas is a time for love and togetherness. The human contact, Teng implies, makes us truly feel the power we each have as individuals to control our own destiny:
"It's the season of scars and of wounds in the heart
Of feeling the full weight of our burdens
It's the season of bowing our heads in the wind
And knowing we are not alone in fear
Not alone in the dark."
So Christmas parties make us feel more alive — maybe a little like how Atlas feels with the whole Earth slung on his back, or Sisyphus with the boulder. Blah blah blah, you probably get the picture. In any case, it's nice to have a song called "The Atheist Christmas Carol" that's actually a Lilith Fair-like piano ballad with the chorus "Don't forget I love you."
Buck Owens, "Santa Looked a Lot Like Daddy"
If you're the type of non-believer who hates the Santa symbol as much as Christ worship, you'll enjoy this sly country X-mas standard that Buck Owens loosed in 1965. It's basically told from the perspective of a kid in the early stages of realizing Santa is a myth, spying his dad creeping in with presents after hours and wooing his mom. It's kind of a creepy, sad scenario when you look at it in a certain light, but that hasn't stopped endless country and rock artists — from Garth Brooks to the cast of Duck Dynasty — from recording versions of it.
Joni Mitchell, "River"
For one, I don't believe that every song set around Christmas — just as in the case of films like Die Hard or Batman Returns — is truly in the "Christmas" genre. But Mitchell's tear-jerking ballad from her 1971 Blue album describes feeling alienated and lonely while listening to carols — "songs of joy and peace" — and observing hall-decking. There's a mournful, reharmonized "Jingle Bells" in the piano part. Mitchell's song may be primarily about a broken relationship, and not the falsity of the Christmas ideal, but it dwells on the mise-en-scène enough to make it a suitable atheist anthem for the holidays.
"Pat-a-Pan"
Do you self-identity as a pagan? Or do you just not believe in God and like Renaissance faires? You should chill on "Pat-a-Pan" this Christmas season; look how much this squad is loving it. Yeah, there are some subtle Christ allusions in it — a fleeting nod to "Noel" and the like. But it's mostly about "fifes and drums," and has a weird seventeenth-century French vibe you guys would probably love.
If the lyrics are a problem, head straight for Mannheim Steamroller's instrumental take:
H. P. Lovecraft Historical Society, "Blue Solstice"
Some atheists like to approach their holiday music with an irreverent, prankish spirit, and for you, I'd recommend the "A Very Scary Solstice" or "An Even Scarier Solstice," two albums released by the H.P. Lovecraft Historical Society. Like the tunes for carols but hate the words? Why not stick to lyrics about the great Cthulhu and the monstrous Old One — guys about which your favorite New England gothic horror writer wrote many stories? "Blue Solstice" finds the classic Elvis hit, "Blue Christmas," turned into a paean to the ancient squid-faced deity.
"You'll be down in your tomb in cyclopean gloom
And I'll have a blue, blue solstice."