Should Museums of the Future Incubate Art as Well as Showcase It?
by Sam Blum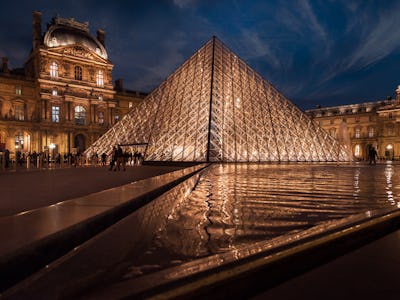 Khush N /Flickr Creative Commons
Museums have always been storehouses of art, knowledge and learning, but a non-profit is attempting to make the sometimes cold, marble-clad, cultural centers a creative force.
New Inc., a non-profit run out of a discreet office attached to the New Museum in the Bowery neighborhood of New York City, experiments with a model that presents the museum-as-curator: Called the Incubator, it's a co-working space, where artists apply to work on projects for a year before thrusting them upon the world.
Julia Kaganskiy, Director of New Inc., describes the project as something of an antidote to a financially oppressive climate for artists, especially in cost-prohibitive cities like New York — a place where downtown arts icon Patti Smith encouraged young artists to move away from (Go to Detroit, she said.)
New Inc. allows "creatives to be more entrepreneurial," Kaganskiy said, while speaking Thursday night in Manhattan at a panel discussion that glossed over what the future holds for museums.
According to Kaganskiy, who was tapped for her position at New Inc. in December 2013, the idea of molding the museum into a producer of creativity, as opposed to just an artistic trove and disseminator, is "an important experiment for the museum in attempting to build a self-sustaining program."
After all, museums, especially the most vaunted and historically cherished, can rest more easily on their laurels. The question of sustaining growth and securing a reputation that accrues prestige is more nuanced for younger institutions, like the New Museum, which was founded in 1977.
The work of New Inc. residents, is often technologically focused, and has already paid its dividends for the institution in many ways. Some of the New Inc. inventions, like the Artiphon, an electronic musical device, have reaped big awards:
Other projects facilitated by New Inc. have seen artists create light shows for live musical performance and meld virtual reality with oil painting.
There was also a cotton-candy theremin, which combined the carnivalesque treat with music and animation:
Although New Inc. is a non-profit, it's still kind of an outlier, at least in terms of what it constitutes categorically, within the art world.
"Creating a third space doesn't necessarily neatly fit into the gallery space, nor does it neatly fit into the world of the commercial space," Kaganskiy notes.
Moving forward, New Inc. will focus on parceling out some things, including how it incorporates the public in its endeavors. As of now, there are no public tours, Kaganskiy notes.