R.I.P. Michael C. Gross, Designer of the 'Ghostbusters' Logo and More
Gross was also the art director of 'National Lampoon' and a film producer throughout the 1980s and 1990s.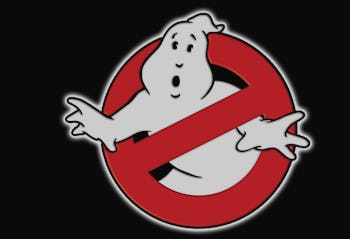 www.michaelcgross.com
You may not know the name of Michael C. Gross, but chances are you've seen things he created. The artist, illustrator, and film producer died of cancer at his Oceanside, California home on Monday. He was 70.
Gross is known best for creating the iconic Ghostbusters logo that startled specter surrounded by a red circle with a slash going through it. Since its introduction in 1984 to accompany the classic comedy starring Bill Murray, Dan Aykroyd, and Harold Ramis, the logo has become an instantly recognizable image in American pop culture. The logo is set to be used once again in the upcoming reboot starring Kristen Wiig.
Gross was also the art director who masterminded many of the equally iconic and deranged covers for the infamous humor magazine National Lampoon throughout the 1970s. The most memorable of his covers featured an individual to the right of the frame holding a revolver to the head of a frightened dog with the headline, ""If You Don't Buy This Magazine, We'll Kill This Dog." The American Society of Magazine Editors in 2005 ranked it at No. 7 on their list of greatest magazine covers of the past 40 years. Matty Simmons, the publisher of the magazine, once called Gross, "The best goddamn art director ever."
His early work included a role as senior designer for the 1968 Olympics in Mexico; later he appeared in such publications as Esquire. He would also eventually become John Lennon's personal designer.
When he wasn't a graphic designer he was a movie producer, steering the productions of both Ghostbusters movies, the animated rock film Heavy Metal, and Kindergarten Cop, Twins, and two movies and a TV adaptation of the Beethoven series. He retired in 1995 as one of the rare popular artists who, at his best, managed to be funny, memorable, and provocative in the same single image.