Media speculation concerning HIV status of Charlie Sheen
He's scheduled to interview with Matt Lauer Tuesday.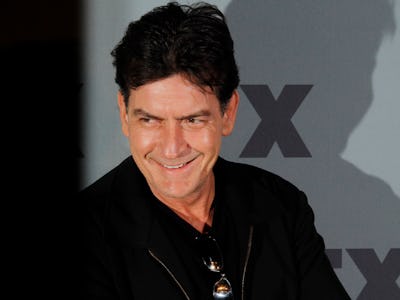 Joella Marano | Flickr Creative Commons
TMZ has announced that actor Charlie Sheen will reveal he is HIV positive Tuesday during an appearance on NBC's Today show.
Slated to speak with host Matt Lauer, TMZ states a "tabloid report came out Monday claiming Sheen's been keeping the diagnosis secret for years."
Radar had declared on November 2 that a "bad-boy Tinseltown star has been hiding an explosive secret from the world: He is HIV-positive." Without naming the "star" directly, the site does go on to claim the unidentified celebrity has known for two years.
However, Radar then posted on Monday that "Sheen's ex-wife Brooke Mueller feared for her life after she learned that the actor had 'potentially' exposed her to HIV."
People has announced its sources confirm Charlie Sheen is going to discuss being HIV-positive on the Today show Tuesday, quoting publicist Howard Bragman as saying: "The interview could open up a lot of sympathy for him, but he has to be concerned about a fear of litigation from former sexual partners," adding Sheen "is getting treatment, and a lot of people in his life know about it…It's been going on for quite [a while]. He's not necessarily comfortable talking about it. It was very hard to get up the courage for him to talk about it."
The New York Daily News claims its sources confirm Sheen is HIV positive "and has been for years – but the virus is nearly invisible in his blood," adding his now ex-wife Brooke Mueller knew during the marriage, and that their twin boys, conceived via IVF, are "virus free."
As of this writing, Sheen has not confirmed any of the increasing speculation by the press.