Anonymous Declares War on the Islamic State: 'Expect Massive Cyber Attacks'
The hacktivists prepare to launch what promises to be a massive operation.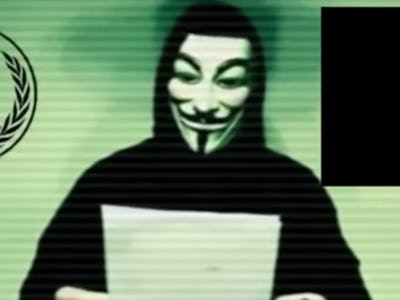 YouTube
Calling the militants claiming responsibility for this weekend's attacks in Paris "vermin," hacktivist collective Anonymous has declared full-on war against the Islamic State.
A member wearing the group's familiar Guy Fawkes mask and speaking in French announced the initiative in a video already viewed 1.8 million times.
"Expect massive cyber attacks. War is declared. Get prepared," the announcer says, according to a translation
"Anonymous from all over the world will hunt you down," the voice continues. "You should know that we will find you and we will not let you go. We will launch the biggest operation ever against you.
"The French people are stronger than you and will come out of this atrocity even stronger."
Here's the full video for anyone who speaks French.
Anonymous has been taking on Islamic State supporters online since 17 people were killed in the attacks on French weekly Charlie Hebdo shooting on January 7, 2015. This latest video doesn't specify exactly what Anonymous plans to do, but the group claims to have roughly 14,000 suspected Islamic State Twitter profiles in its sights, and has already suspended more than 25,000 more, according to Lucky Troll Club, which tracks fighting the terrorist group online.