NASA Responds to Journalist's Son: 'We Are Going to Launch a New Rocket into Space!'
A Humans of New York photo prompts a response from NASA.
by Sam Blum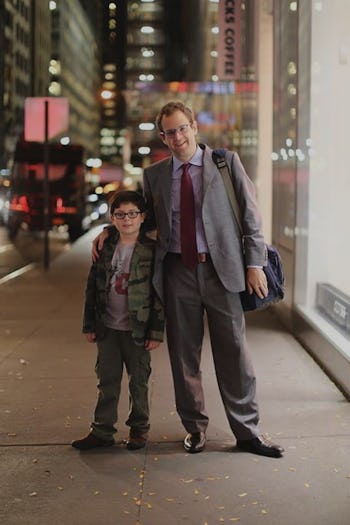 Brandon Stanton/Humans of New York 
Humans of New York does not usually serve to inform the public about space exploration, however the son of a CNN producer has inadvertently changed all that in a dialogue with NASA.
Telling HONY creator/curator Brandon Stanton that he wants to follow in his fathers journalistic footsteps one day, the young boy said:
"My dad goes all over the world and learns about the news. One time he met a king. I want to be a reporter too. If I was a reporter right now, I'd probably write a story about if NASA was going to launch a new rocket into space. I'd start by going to the Director of NASA. Then I'd ask him about his rockets. And if any of them were going to space."
And being that this is the era of Facebook-dominated hyper-connectivity, NASA responded, offering a morsel of its interesting science in a comment:
What NASA is stating here via Facebook is its eventual plan to send humans to Mars. On its website, NASA elaborates a little bit about the Space Launch System:
"NASA's Space Launch System will be the most powerful rocket we've ever built and will enable astronauts in the Orion spacecraft to travel deeper into the solar system. When completed, SLS will enable astronauts to begin their journey to explore destinations far into the solar system."
We assume the young reporter will be following this story as it develops.