The Islamic State Communicates Through Playstation 4, Warns Belgian Official 
ISIS militants in Belgium are using the game console to exchange messages, which is extremely hard to track.
by Sam Blum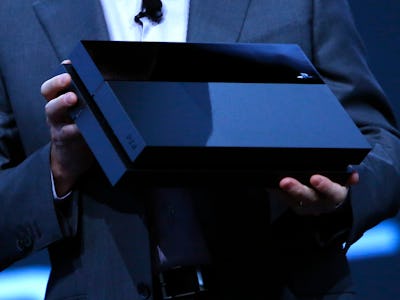 Getty Images
The Islamic State terrorist group has made effective use of technology to proselytize hordes of jihadists, and according to Belgium's federal home affairs minister Jan Jambon, the terror network has used an unforeseen means of communication to spread its volatile message.
Messaging on Playstation 4 might have played a part in the terrorist attacks in Paris last Friday, although when Jambron first made the statement regarding terrorist networks and the gaming console, it was November 10, three days before the attacks took place.
There is no conclusive evidence regarding whether or not PS4 messaging played a part in the coordination of the Paris attacks over the weekend.
Messaging is a routine part of online gaming, and message groups as big as 99 players can take part in the same thread on PS4. Up to 200 messages can also be stored for up to 365 days in a PS4 conversation, according to the console's user guide, but Jambon claimed that threads are extremely hard for security agencies to track.
"PlayStation 4 is even more difficult to keep track of than WhatsApp," he told reporters in Brussels on Saturday of last week.
"The thing that keeps me awake at night is the guy behind his computer, looking for messages from IS and other hate preachers."
Belgium, and its capital city of Brussels in particular, has emerged as a strong concern as more head to the Middle East to join Islamic State' rank and file. According to the International Centre for the Study of Radicalisation and Political Violence, more jihadists from Belgium have joined ISIS per capita, compared to any other European nation.
The number of foreign jihadists currently embroiled in the conflicts across Syria and Iraq has now surpassed 20,000, a fifth of whom originally hail from Western Europe, according to the ICSR.
Jambron called Brussels Europe's "weakest link" in the fight against terrorism.