Tracy Morgan in Talks to Co-Star in Richard Pryor Biopic
The actor would play iconic comedian Redd Foxx in the planned Weinstein Company film.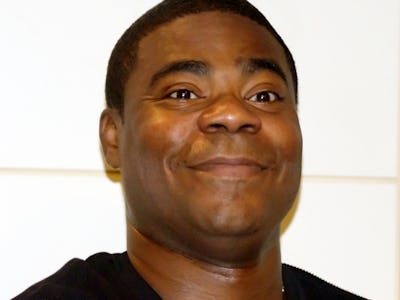 David Shankbone | Flickr Creative Commons
Actor and comedian Tracy Morgan is in talks to possibly take a part in The Weinstein Company's planned Richard Pryor biopic.
Morgan only recently returned to his entertainment career following his recovery from the 2014 automotive accident in which he was critically injured, appearing during the 2015 Emmy Awards on September 20, at New York City's Comedy Cellar on October 12, and as the host of Saturday Night Live on October 17.
Entertainment Weekly confirmed Thursday that Morgan was in talks to play comedian Redd Foxx, in a film that has already confirmed actors Mike Epps as Pryor, Eddie Murphy and Taraji P. Henson to play Pryor's parents, Oprah Winfrey as Pryor's grandmother, Kate Hudson as Pryor's wife Jennifer, and director Lee Daniels.
Mr. Morgan has since retweeted the Hollywood Reporter's post concerning the story on Thursday: