Justin Timberlake Reminds Everyone He's From Memphis
"I'm from Memphis!" -- Justin Timberlake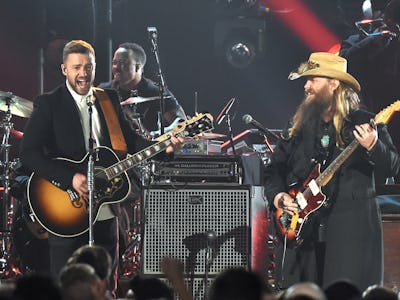 At last night's Country Music Academy Awards, Justin Timberlake performed with Kentucky singer-songwriter Chris Stapleton to once again prove that he is from Memphis and not from a less rootsy, less down-to-earth locale. It made for two pretty good performances:
T-lake kind of T-laked the hell out of this one — I'm kind of surprised it didn't feature some kind of dance breakdown or Jimmy Fallon in a cow suit or something — but it turned out good. Performance good.
Despite whatever your opinion might be about these CMA performances, one thing is definitively clear — Justin Timberlake is from Memphis.