Reddit Launches Documentary Series 'Cyborg Nation'
Reddit is first and foremost an online social community, but it's getting into the business of news and online video, just like media's biggest brands. 
by Sam Blum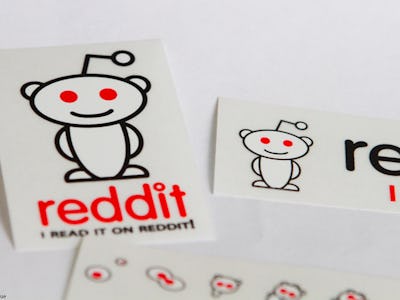 Eva Blue/Flickr Creative Commons
Ten months ago, Reddit co-founder (and Serena Williams paramour) Alexis Ohanian posted in subreddit r/futurology, gauging the community's ideas for a new documentary project the company was considering undertaking with it's corporate step-brother Wired. Ohanian wrote that, through the documentary series, Reddit was seeking to probe the "most imaginative and cutting edge devices and technologies that people are using and inventing to enhance human capabilities and solve disabilities."
Lo and behold, today, the six-part documentary series, "Cyborg Nation," has cropped up on Wired, blurring the lines — not necessarily in a bad way — between the community and editorial decision making at Conde Nast. That blurriness extends to Upvoted, the socially curated news site Reddit just debuted, which kind of flips the whole content-farm digital media paradigm on its head.
Reddit's documentary endeavor, which is building off another new series called "Formative," will soon cross over from Wired to Upvoted, which looks an awful lot like plant propagation. The series will then jump to the online television services Roku and Apple TV because people like to watch stuff on bigger screens.
Reddit isn't the only big purveyor of internet making leaps into new areas of content dissemination. On Tuesday, Vice announced that it had inked a deal to take over the long peripheral H2 channel, owned by A&E Networks. Viceland, which will reportedly broadcast a large spectrum of entertainment and lifestyle programming, arrives on television in February 2016. Redditors will be watching.