Legal Marijuana? Ohio Declines to Pass It
Not a single county in the Buckeye State voted in support.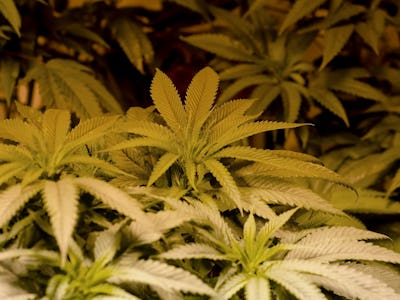 Brett Levin / Flickr Creative Commons
The voters of Ohio have denied statewide legalization of recreational marijuana. Polls closed at 9 p.m. EST and, across the state, results indicate that the constitutional amendment known as The Ohio Marijuana Legalization Initiative, Issue 3 has failed to pass. It is hard to know at this point whether legalization is what turned voters against the initiative or if it were the many caveats contained in the potential legislation.
Had the majority of Ohioans voted in favor of the amendment, the limited sale and recreational use of marijuana would have been permitted, with just 10 facilities granted exclusive commercial rights to grow cannabis plants. Anyone 21 years or older with a license purchased from the Ohio Marijuana Control Commission would have been permitted to use, possess, and cultivate as much as eight ounces of homegrown marijuana and four flowering marijuana plants. Anyone over 21 — with or without a license — would have been allowed to buy, transport, possess, use, and share up to an ounce of marijuana, and anyone certified with an incapacitating medical condition would have been granted access to medicinal marijuana.
However, news sources across the state have declared that the amendment lost, with 65% of voters against and 35% in support, even with the final ballot tallies yet to be counted. The Ohio Secretary of State's website posted election results that refreshed at three-minute intervals, and at 12 a.m. EST had the Ohio Marijuana Legalization Initiative voting figures at "NO" with 1,875,891 votes (64.35%) and "YES" supported by 1,039,455 voters (35.65%), failing to win in any county statewide.
This is particularly bad news for former 98 Degrees frontman Nick Lachey, who was one of the 24 investors who owned the 10 farms that would have been granted grow rights.