'Call of Duty: Black Ops 3' Gets Live Action Trailer 
Completely with a healthy dose of the Rolling Stones.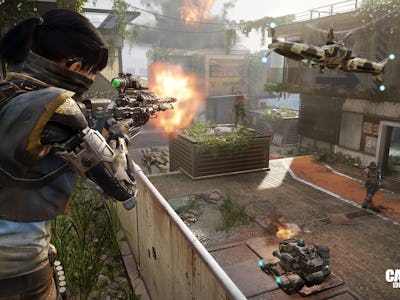 Activision
Activision has released the latest live action trailer for Call of Duty and it's filled with, you guessed it — epic explosions.
Going along with the series theme, 'there's a soldier is all of us', the trailer follows Kevin as he wreaks havoc across the various modes Black Ops 3 offers while wall running, shooting and using the new specialist abilities.
As expected, the Rolling Stones "Paint It Black" serves as the background music for the trailer.
The trailer was directed by Wayne McClammy (who directed that crazy Madden NFL 16 trailer) and features professional football player Marshawn Lynch, actor Michael B. Jordan and Cara Delevigne.
Call of Duty: Black Ops 3 releases November 6 for Xbox One, PS4, Xbox 360, PS3 and PC.