New York City's Subway Was Infested With Pizza Rats on Halloween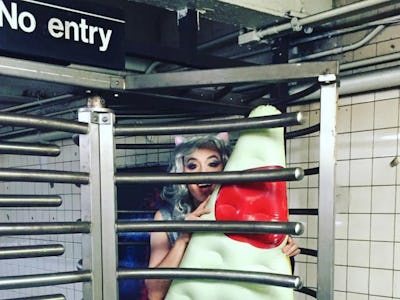 Instagram
In September of 2015, New York, nay, the world was captivated by a singular rodent just trying to haul a delicious piece of pie back to its humble abode. This Halloween, the wild Pizza Rat was once again spotted in its natural habitat: the New York City subway.
The original Pizza Rat was evidence that New York City's pest control is, well, out of control. This new crop of Pizza Rats is evidence of the influence a 15-second viral video can have — like some weird ouroboros of a random, real-life event being put on the internet and repurposed into a tangible thing again… and then put back onto the internet.
Let's raise a slice to all of these glorious Pizza Rats proving just how crazy the meme machine can get.