'Dishonored' Player Shows the True Meaning of Master Assassin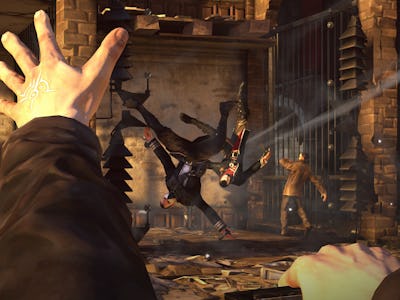 dishonored.com
There's plenty of great gaming content scattered across YouTube, especially when it comes to multiplayer montages and hilarious glitches, but sometimes you come across a video that's just downright impressive. Today, that video comes from a YouTuber who focuses on achieving the impossible in stealth-based video games like Dishonored.
Dishonored itself takes place in a steampunk world controlled by Victorian aristocracy, where players take control of a supernatural assassin. With his various abilities like his teleportation and mind control, you work through each level in a variety of ways — the most difficult being stealth. But YouTuber StealthGamerBR makes this difficult approach seem like a walk in the park.
StealthGamerBR has been working his way through the entire campaign this way, completing every mission with the same chaotic approach — remaining undetected for the majority of each one.
While these damn near-perfect runs are something we can all aspire to, it's not something many people can accomplish — if only because this sort of thing is time consuming.